Table of Contents:
What is Botox?
Botox is a known non-surgical injection for people who wish to improve their appearance by reducing the appearance of wrinkles and fine lines. It's far the most popular cosmetic surgery all over the world. Botox works by paralyzing the nerve signals responsible for creating expression lines where it's injected which results in reduced fine lines and wrinkles.
It's the cosmetic form of botulinum toxin type A injection just like Dysport and Xeomin. The botulinum toxin is a purified substance produced by a bacterium Clostridium botulinum. This bacterium can be found in our environment which is inactive and non-toxic.
The most popular reason why people choose to be injected with Botox is the crow's feet near the eyes, frown lines, and forehead creases.
There are more areas where it still can be injected to reduce the appearance of thick bands of the neck and lip lines.
Botox can be injected to reduce or improve the appearance of crow's feet, lip lines, bunny lines, neck bands, and skin dimpling of the chin. It can also lift the corners of the mouth and correct a gummy smile. Botox is a popular nonsurgical procedure to aging men and women.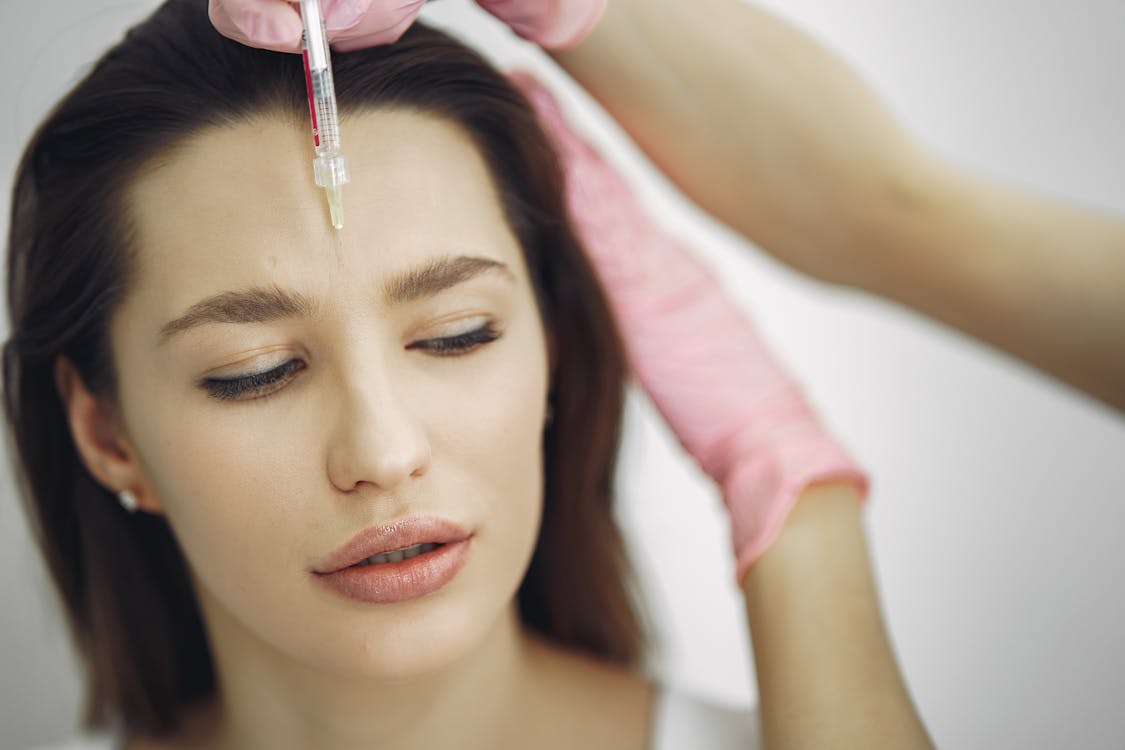 Botox Procedure
Botox takes more or less than 15 minutes depending on your facial features and the extent of your wrinkles. It may look like a simple process to some, but it requires expertise from a practitioner to successfully do the procedure.
Why? Our face consists of 43 vital muscles, and it needs a specialist or an expert to inject Botox on desired areas properly. Correctly administering also maximizing the usage of the Botox.
To inject small amounts of Botox in a particular facial muscle, your practitioner will use a thin needle. Your specialist will inject Botox into the wrinkle-producing muscles excluding the muscles for facial expression.
How much does it cost?
Based on the 2016 statistics of American Society of Plastic Surgeons, the average cost of Botox injections is $385. The price may vary depending on how extent the fine lines and wrinkles are. It may also differ on how aggressive you want your treatment to be, and the amount of Botox injected.
Another factor that may change the rate of Botox injection is your practitioner's experience and qualifications.
By: Rady Rahban MD
Who are the candidates for Botox?
The best people to get Botox injections are those healthy people with wrinkle and fine line problems. However, there are still exceptions as to who are the candidates for Botox even if you have those problems.
You may be prohibited to be injected with Botox
You're under 18 years old
You're pregnant or nursing
Your targeted muscles are weak
You have skin disorders in the planned area
You have drooping eyelids
How to choose your surgeon?
A Botox injection must be done by a certified and expert surgeon to accomplish the best results. An unqualified practitioner may lead to surgical complications and unsatisfying results. Keep these factors in mind when choosing a surgeon for your botox injection. He needs to know about the 43 muscles of your face well to avoid any mishaps.
Certification and Membership. First of all, make sure that a surgeon is certified by the American Board of Plastic Surgery. Memberships may not be necessary, but it could be a great indication that the surgeon is well-skilled.
Experience. A surgeon's experience can tell well if he can give you a safe and satisfying botox injection.
Reputation. One way to find an excellent plastic surgeon is seeking a recommendation. If you know someone who went through a botox injection, ask them. Check the doctor's record for any malpractice complaint. This information should be made public by state medical boards.
Initial Consultation
Upon finding your specialist to inject you with Botox, the next step will be the consultation. You and your doctor will discuss the important matters regarding botox as well as your medical conditions if there are any.
Your doctor may ask your Botox goals, how aggressive will you want your treatment to be and what are the results you want to achieve. He may also ask about any allergies, skin disorders and any medication you're taking.
Your doctor also explains to you the results and possible risks of injecting Botox.
Recovery Time
The recovery time of a person that's injected with botox is pretty short. This is because there's no use of anesthesia and no incisions are made, unlike other surgeries. You may do the things you normally do right after the injection.
CAUTION: You may return to your activities, but never rub or massage the treated area. It may result to the botulinum toxin spreading to the different areas of your skin. Your facial muscles may then droop or become weak.
Result and Maintenance
The result of injecting botulinum toxin in a particular area in your face will lead to a younger and fresher appearance. Your youthful glow will last typically for three to four months. The result will be visible after a few days, however, if you want to see the full effect, you'll have to wait for a week.
After three to four months, your wrinkles and fine lines may appear again. You can go for another Botox session if the effects diminish. The great catch with Botox is that if you inject it consistently for 3-4 months, chances are your muscles will be trained to relax continually. Your facial muscles will get used to the effect of Botox so its results can stay longer.