Table of Contents:
What is Breast Implant Removal?
You may be one of those people who've gone through a breast augmentation surgery but felt uncomfortable with it.
No matter what reason you have, you don't have to live with the discomfort of breast implants all your life.
Some plastic surgeons and clinics offer a breast implant removal procedure.
Here are some of the reasons why patients who went through breast augmentation want them removed.
Dissatisfaction with the result of the procedure, be it size or shape
Desire to go back to its original size
During and after pregnancy, to give room for the natural breast to grow
Breast cancer treatment
Ruptured implant or leaks from breast implants using silicone or saline
Wrongly positioned implants

By: Dr. Urmen Desai, MD MPH FACS FICS
Breast Implant Removal Procedure
Compared to a breast augmentation surgery, the removal goes through a simpler procedure and lasts for an hour or more. Just like most surgical procedures, the process will start with anesthesia. When you're ready, your doctor will create an incision in the crease just beneath the breast. From that incision, the implants will be removed.
For saline implants, the incision is done around the areola. Your surgeon will administer local anesthesia. Then, he'll deflate the saline implant using a needle syringe before removing it from the incision site. This allows you to preview your breasts after the procedure is done.
After removing the implant, the surgeon will close the incision. If you'd like other breast surgeries like a breast lift or an implant replacement, it'll be performed before closing the incision.
You may also have the option for a breast implant removal to be done in a two-part process. The first method includes the breast implant removal. After the healing process, which takes about 6-12 months, your doctor will re-examine your breast shape and size. He'll determine if you'd need a secondary procedure and if you're up for another surgery. The second process will be the additional surgery that might be done after evaluating the previous result of the surgery.
After the surgery is done, the breasts are bandaged, and drain tubes may be inserted.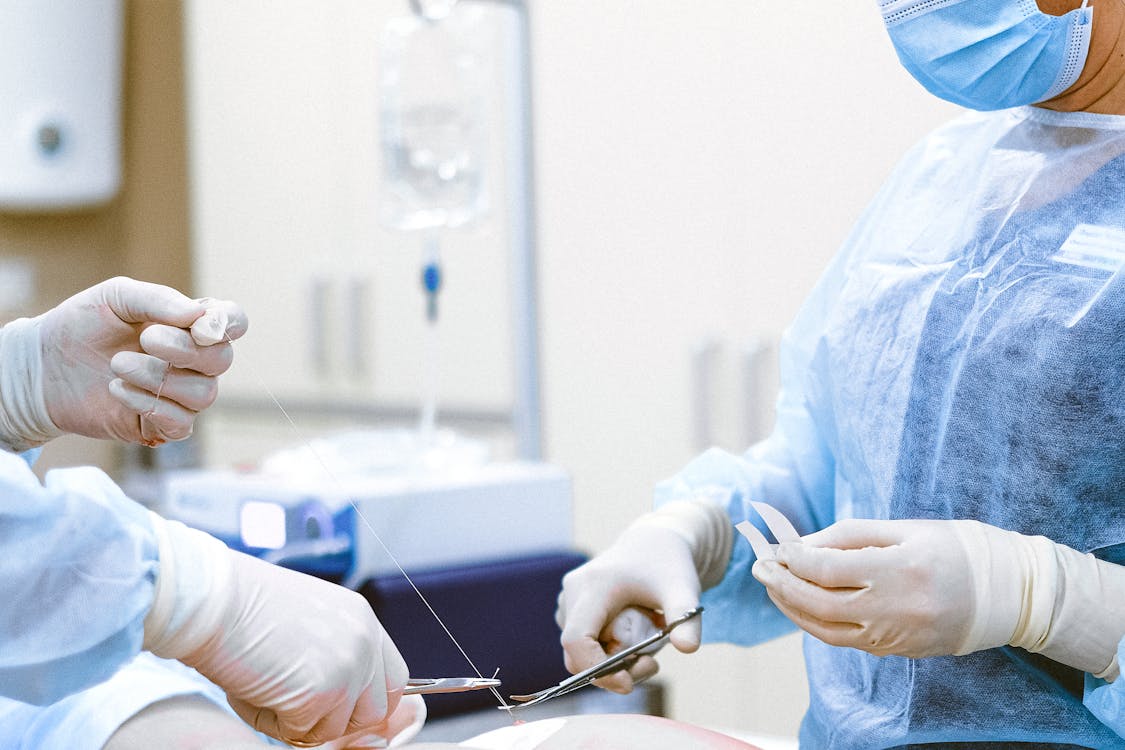 How much does it cost?
The estimated cost of a breast implant removal alone ranges from $1,000 to $4,000. The price varies due to factors like the surgeon's fee, the location of the clinic, anesthesia, hospital costs, and prescription for medications.
Some health insurance providers may cover a breast implant removal procedure if it's done for medical reasons. However, the new implants and surgeries won't be covered anymore.
Who should undergo a breast implant removal?
The breast implant removal is for those who went through a breast augmentation surgery and have been experiencing discomfort. You can be subject to a breast implant removal surgery if:
You have good overall health
Are planning to get pregnant
You have cancer
There's an infection
There's leaking in the silicone or saline breast implants
There's a malpositioning of the implant
How to choose your surgeon?
A breast implant removal surgery must be done by a certified and expert surgeon to accomplish the best results. An unqualified practitioner may lead to surgical complications and unsatisfying results. Keep these factors in mind when choosing a surgeon for your breast implant removal surgery.
Certification and Membership. First of all, make sure that a surgeon is certified by the American Board of Plastic Surgery. Memberships may not be necessary, but it could be a great indication that that surgeon is well-skilled.
Experience. A surgeon's experience can tell well if he can give you a safe and satisfying breast implant removal surgery. If you're up for a particular type of cleft lip repair surgery, look for a surgeon that has experience in performing the procedure.
Reputation. One way to find an excellent plastic surgeon is seeking a recommendation. If you know someone who went through a breast implant removal surgery, ask them. Check the doctor's record for any malpractice complaint. This information should be made public by state medical boards.
Initial Consultation
After choosing the doctor to perform you baby's breast implant removal surgery, it's now time to sit down with the surgeon. You'll discuss the possible outcome of the operation. He'll give you pre-operative instructions that you should follow before the operation.
The doctor will explain in detail what will happen during the surgery. You can discuss any concerns you may have. Inform your doctor if you have any medical conditions like allergies. Your overall health must be checked to see if you're fit for the operation.
How to prepare for the procedure?
Your initial consultation will be the first step for your preparation for the surgery. Your surgeon will give you pre-operative instructions which you have to follow strictly. This may include avoiding activities like smoking and drinking certain medications.
Recovery
The initial recovery of a breast implant removal is usually 2-6 weeks. In this period, the swelling and bruises will heal. At this period, you also have to avoid any strenuous activities so that the swelling will subside quickly. It's significant to follow your surgeon's instructions carefully for a speedy recovery.
Results
The result of a breast implant removal may include sagging (ptosis) since the breast tissue, and overlying skin may be stretched out. The initial result would be a smaller bust size, and it depends on your choice if you need a breast lift or not. Complete recovery usually takes several months before you can see the final results of your breast implant removal.