Table of Contents:
What is Brow Lift?
Lines and wrinkles show on the forehead as we age. It makes an individual look older, stressed, and mad. However, with the advancement of our technology and knowledge, there's a way to reduce the lines and wrinkles. There are certain procedures to help us look younger and fresher just like the brow lift surgery.
A brow lift is a procedure that's also called forehead lift or browplasty. This process results in a reduced appearance of fine lines across the forehead. It also helps mend the vertical creases that grow between the eyebrows.
A brow lift works by reversing the effects of gravity and tightening the forehead's soft tissues to contour your forehead skin, eyebrows, and upper eyelids. It can be done along with other procedures such as facelift and skin resurfacing techniques.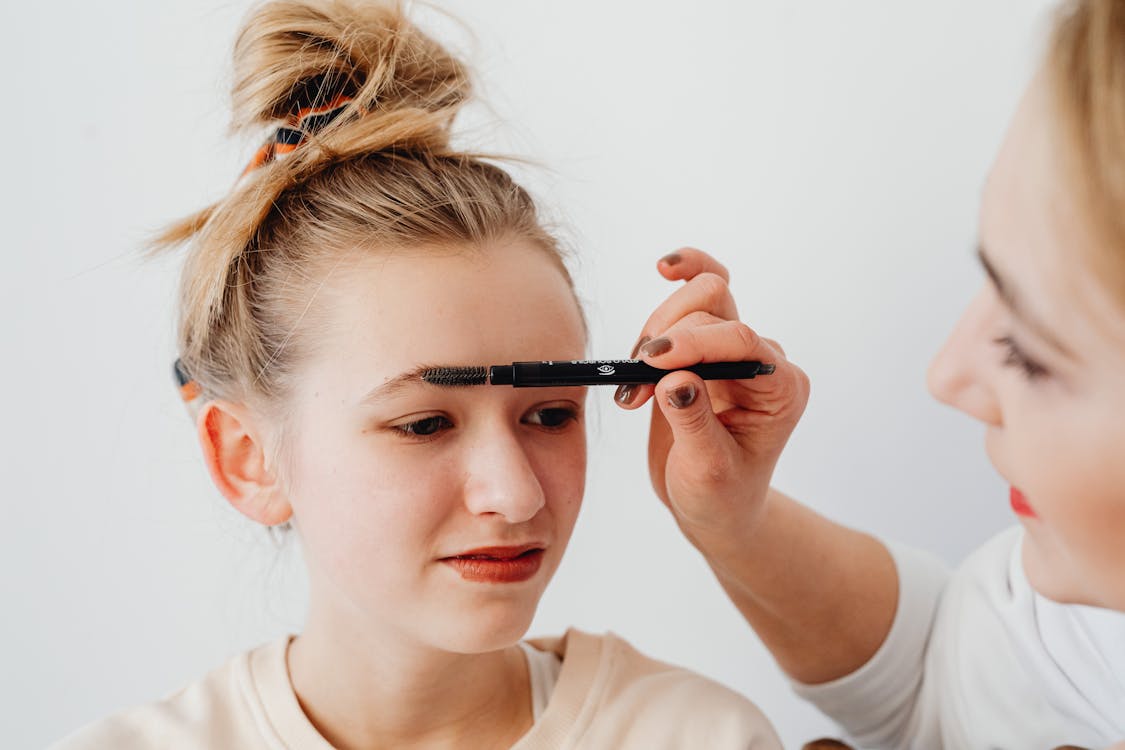 Brow Lift Procedure
Depending on your situation and your surgeon's advice, you may undergo a traditional brow lift surgery or endoscopic brow lift. A brow lift procedure may last for an hour or two.
Traditional Brow Lift. This brow lift procedure is what's commonly performed to patients. It starts with the surgeon administering you with anesthesia to make you unconscious during the surgery. An incision will be done through the forehead underneath the hairline. The surgeon will lift the skin away from the primary tissues.
Endoscopic Brow Lift. This brow lift technique is less invasive than the traditional method. The doctor will insert an endoscope in the scalp through small incisions. An endoscope is a long and tiny tube with a light attached to a video camera. Once the endoscope is inserted, the surgeon can work on the several internal structures of the forehead.
How much does it cost?
A brow lift or forehead lift surgery could differ due to some factors. However, the average price according to the 2016 statistics of America Society of Plastic Surgeons is $3,403 excluding the anesthesia fee. Most health insurances don't cover cosmetic surgeries like brow lift but ask your plastic surgeon if he offers financing plans to his clients.
The factors that may affect the cost of brow lift include your surgeon's fee, post-surgery garments, anesthesia fees, and hospital charges.
Who would consider a brow lift surgery?
You must be healthy to be a candidate for brow lift surgery. This procedure is popular to adults from ages 40 and 50 years old. It's during this age where fine lines and wrinkles appear on the forehead. There are also younger patients that have genetically have wrinkles and a fine lines.
Here are few of the reasons why some consider a brow lift surgery:
Outside brow sags, making you look sad all the time
The center of your eyebrows hangs down, making you look angry all the time
Frown lines between the eyes
The upper eyelid tissues are drooping, making it hard to apply makeup

By: Rady Rahban MD
How to choose your surgeon?
A brow lift surgery must be done by a certified and expert surgeon to accomplish the best results. An unqualified doctor may lead to surgical complications and unsatisfying results. Keep these factors in mind when choosing a surgeon for your brow lift.
Certification and Membership. First of all, make sure that a surgeon is certified by the American Board of Plastic Surgery. Memberships may not be necessary, but it could be a great indication that that surgeon is well-skilled.
Experience. A surgeon's experience can tell well if he can give you a safe and brow lift. If you're up for a particular technique of brow lift, look for a surgeon that has experience in performing the procedure.
Reputation. One way to find an excellent plastic surgeon is seeking a recommendation. If you know someone who went through a brow lift, ask them. Check the doctor's record for any malpractice complaint. This information should be made public by state medical boards.
Initial Consultation
In your initial consultation with your preferred surgeon, there are important things to discuss. You will both discuss your desired outcome and what may be the brow lift technique best for you. He may advise you to undergo other related procedures for better results.
You'll also discuss all your medical records, allergies, medications, and past surgeries. Be honest during the consultation to avoid future complications.
How to prepare for the procedure?
To prepare for the operation, your surgeon will give you accurate pre-operative measures to follow weeks or months before the surgery. Here are some of them:
Stop smoking at least four weeks before the surgery
Avoid taking anti-inflammatory medications and herbal medicines two weeks before the surgery
Limit your alcohol intake
Stay hydrated
Prepare supplies you need for aftercare
Recovery Time
Your doctor will give you with post-operative instructions for your aftercare. After the surgery, your forehead may be loosely wrapped to reduce the swells and wounds. The stitches on your incisions will be removed a week after the surgery. You'll be able to do the things you normally do before the operation after one to two weeks, just not strenuous activities.
Results
Usually, you can see the full result of a brow lift surgery after six months from the day of the operation. That time, everything will be healed. No more swelling and bruising. However, you can see visible changes right after the surgery.
For sure, you'll see remarkable results after the procedure and the next months after. However, that's not a guarantee that the results will stay forever. Sun exposure, aging, and gravity are all natural factors that may affect the appearance of your brows and forehead. To maintain the results longer, maintain a healthy lifestyle with enough exercise. Optionally, you can go through another brow lift surgery.