Table of Contents:
Some people are blessed with well-toned buttocks while others aren't so fortunate to have this physical attribute. Hereditary factors, dramatic weight loss, and aging are some of the reasons why a person may have a poorly-defined butt.
Buttock lift or gluteoplasty is a cosmetic surgical procedure that removes excess skin and tightens the remaining skin of the butt to give it a tighter, smoother look.
Many people who undergo buttock lift surgeries are satisfied with the results of the operation.

By: Dennis Dass
Buttock lift surgery may improve the contour of your butt, but this cosmetic procedure has its advantages and disadvantages.
Advantages
Well-toned, smoother buttocks
Improves the body contour
Alleviates any pain or discomfort caused by excess skin
Long-lasting effect
Disadvantages
Could take several months to recover fully
Weight changes can affect results
Could lead to loss of volume in the buttocks
These are the pros and cons that you need to think about when considering a buttock lift. If you want to focus on a butt lift that's specifically designed for you, please consult with your aesthetic plastic surgeon.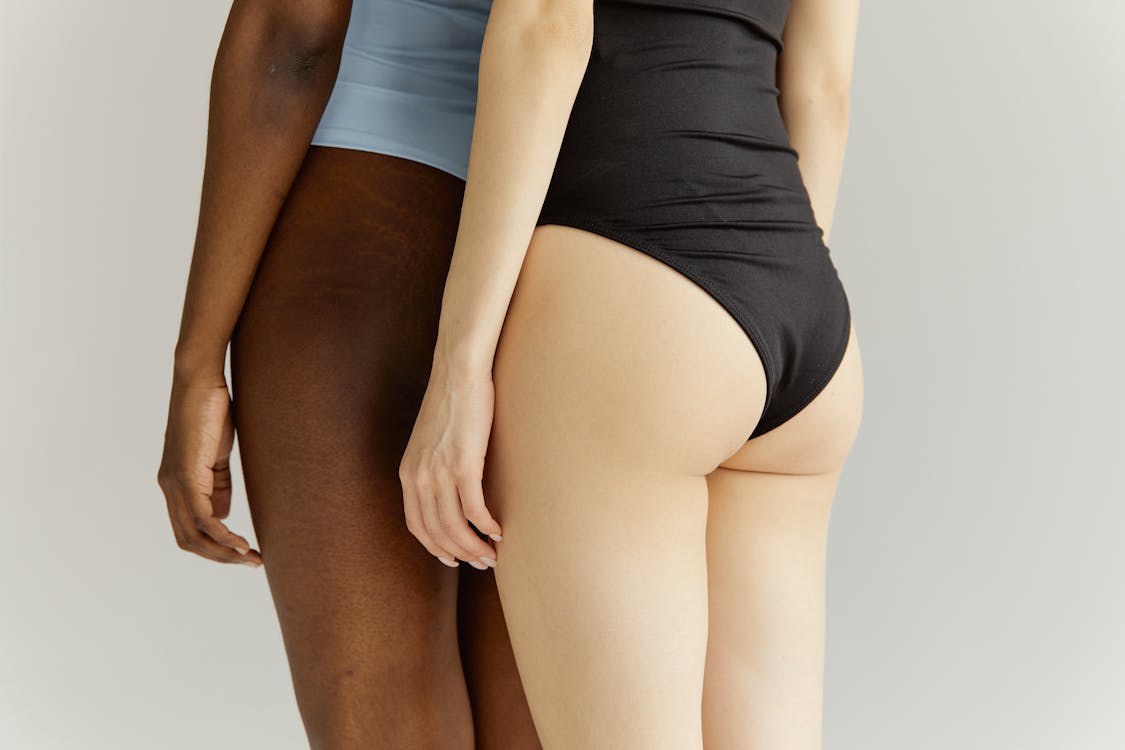 Who are likely the candidates to undergo a buttock lift?
If the excess fat or skin makes you feel uncomfortable and self-conscious
If excess skin and fat in your buttocks cause problem with mobility
If you have significant skin laxity after undergoing bariatric surgery or dramatic weight loss
You can undergo buttock lift surgery if you meet the following considerations:
Avoid smoking as it may cause problems before and after surgery. Smoking may also slow down wound healing. You should stop smoking for at least six weeks before buttock lift surgery.
You have no underlying chronic medical conditions and have an excellent overall health.
You have a stable weight for at least a year and won't have further weight fluctuations.
You need to be optimistic and set realistic expectations of the surgery.
How much does buttock lift surgery cost?
According to the 2016 statistics of the American Society of Plastic Surgeons, the average cost of a buttock lift surgery is $4,571. Take note that this cost is for the procedure alone. Surgical facility cost, medical examination fees, prescriptions, anesthesia, and garments aren't included.
Several factors also affect the cost of buttock lift surgery. Some of these factors include surgeon's experience, geographic location, the method used, and extent of the surgery.
Health insurance providers won't shoulder all expenses for buttock lift surgery. However, many cosmetic surgeons offer patient financing plans to make the procedure affordable for you.
How do you choose your plastic surgeon?
Your convenience is all that matters when undergoing a buttock lift. Choose a plastic surgeon that you can trust. Buttock lift surgery must be done by a certified and expert cosmetic surgeon to accomplish the best results. An unqualified practitioner may lead to surgical complications and unsatisfying results. Keep these factors in mind when choosing a doctor for your buttock lift.
Certification and Memberships. First of all, make sure that a surgeon is certified by the American Board of Plastic
Surgeons. Memberships may not be necessary, but it could be a great indication that your surgeon is well-skilled.
Experience. A surgeon's experience can tell if he can give you safe and desirable results.
Reputation. One way to find an excellent plastic surgeon is by seeking a recommendation. It's better to ask anyone who has undergone buttock lift surgery. Check the doctor's records for any malpractice complaint. This information may be made public by state medical boards.
Initial consultation
You'll have the chance to discuss your desired cosmetic goals during your initial consultation. Your chosen cosmetic surgeon will do a thorough evaluation on you for buttock lift. A detailed discussion of the procedure, risks, complications, recovery period, and results will also be given to you by your plastic surgeon.
Your plastic surgeon may also ask you relevant questions. It's crucial that you're completely honest with your answers during the initial consultation. It's for your own safety and convenience.
How do you prepare for a buttock lift surgery?
Your cosmetic surgeon will give preoperative instructions. Depending on his or her evaluation, you may undergo further medical or laboratory tests. You may also be required to take medications before surgery.
Your chosen plastic surgeon may need you to do the following instructions:
You need to avoid smoking at least six weeks before undergoing buttock lift to promote better wound healing.
You need to avoid taking medications that can cause increased bleeding like aspirin, certain anti-inflammatory drugs, and some herbal medicines.
You need to be well-hydrated before and after buttock lift for safe recovery.
A buttock lift is usually done on an outpatient basis. It's best that you arrange someone to drive you to the surgical facility and back home after surgery. Someone also has to stay with you at least the first night following buttock lift surgery.
What happens on the day of buttock lift surgery?
Buttock lift surgery is usually done on an outpatient basis. However, your surgeon may recommend where your buttock lift surgery will be performed. A buttock lift can be done in a free-standing facility, an accredited hospital, or an office-based surgical clinic. Most buttock lift surgeries take at least three to six hours to finish, but it may take longer.
Before buttock lift surgery, general anesthesia will be administered to you. After you're sedated, the doctor will put a breathing tube in your mouth to guarantee that your airway is secure during positional changes involved in the buttock lift surgery.
Your plastic surgeon will follow the surgical plan made with you during your initial consultation. There may be a need to perform other procedures or combine various techniques for optimal results.
Buttock lift procedure
Excess skin will be removed by making an incision at the top of the buttocks, groin, hips, or under the buttock cheeks. Then, the remaining skin will be pulled to make the buttocks smoother and tight.
To give a better contour of the buttocks or thighs, the plastic surgeon may perform a liposuction.
Incisions are then stitched and closed in layers so that the skin remains tight.
Dressings and drains will be placed to remove possible fluid that might accumulate within the incisions. You'll be required to wear a compression garment or girdle to minimize swelling and to tighten your buttocks.
Your chosen plastic surgeon will give options for you depending on your skin quality, your body shape and how much excess skin or fat needs to be removed.
If there's a large amount of excess skin to remove, a lower body lift will be recommended. This additional cosmetic procedure will help remove skin around the abdomen, thighs, hips, and buttocks. A buttock augmentation procedure may also be recommended if the buttock lift results in a loss of volume to the buttock area.
What happens after buttock lift surgery?
After your buttock lift surgery, you'll be taken to a recovery area. You'll be closely monitored to ensure that you're okay right after the surgery.
Your plastic surgeon may allow you to go home on the day of your surgery with the help of a skilled nurse. You may be required to spend two or three days in the surgical facility with a nurse. If ever you wish to go home, under no circumstances you'll be allowed to go home alone or stay home without someone to assist you.
Buttock lift recovery
After your surgery, your cosmetic surgeon will give a detailed discussion on your aftercare and when you can do your normal routines. You'll be provided with instructions about your aftercare and relevant instructions that must be followed. Your cosmetic surgeon may prescribe medications to ease your discomfort and prevent infection. Follow-up appointments may also be set for you by your surgeon.
Buttock lift surgery is quite extensive and may require two to three weeks of recovery or longer before you can return doing normal activities. Complete recovery may take several months or longer. You're required to follow your cosmetic surgeon's instructions to prevent infections and complications. It'll also help speed up your recovery and improve your results.
Results
Buttock lift surgery results are very long-lasting. You'll have a well-toned butt and an improved body shape. To acquire a lasting buttock lift, you should have a healthy lifestyle and avoid weight fluctuations.
You should keep in touch with your cosmetic surgeon. Make sure that you go to your surgeon on your scheduled follow-up appointments. It'll allow your plastic surgeon to evaluate and monitor your progress after your buttock lift surgery. You must take note any unusual changes and inform your surgeon about your observations immediately.
Buttock lift risks and limitations
Most buttock lift surgeries have favorable results. However, care must be taken seriously to avoid any risk or complication. Some of the possible complications of buttock lift surgery are:
Bruise or hematoma on the surgical site
Bacterial infection
Changes in your senses especially on the surgical sites
Scarring
Allergic or adverse reactions to anesthesia or medications
Damage to underlying structures