Table of Contents:
Men often hit the gym to achieve their #bodygoals. They work on their abs, biceps, triceps, and chest. Unfortunately, some men don't get their pectoral muscles to respond like how they would like them to be. Certain body types don't easily get a chest muscle tone and definition when compared to other men.
For these unfortunate men, the best option would be pectoral augmentation. Other reasons why people go through this procedure is an underdeveloped pectoral muscle due to a congenital disability or trauma.
Pectoral Augmentation or pectoral implant is a procedure that'll help shape and enhance your chest. It'll help you achieve a more defined, muscular appearance of your chest.
This procedure won't affect the function of your muscles so you can still do vigorous exercises.
Pectoral Augmentation Procedure
A pectoral augmentation may differ depending on your body structure. It can vary in shape and size. Before the operation, you and your doctor will determine what shape and size would best fit your body structure. The operation may go on for an hour or two.
The pectoral implant usually uses a solid silicone which is relatively soft. These pec implants imitate the look and feel of a well-defined chest.

By:
Here's how a pectoral augmentation is usually performed:
The procedure will start with anesthesia to make you feel comfortable throughout the procedure. You can choose from general anesthesia or intravenous sedation, or your doctor will choose the best option for you.
Your doctor will make a small incision (2 inches long) in the hair-bearing part of your underarms.
Using special surgical tools, your doctor will make a pocket or space between your pectoralis major and minor muscles.
The silicone implants will be inserted into the pockets between the pectoralis muscles.
The incisions will be closed using surgical sutures.
You'll be instructed to use a compression garment to avoid implant shifting and swelling.
How much does pectoral augmentation cost?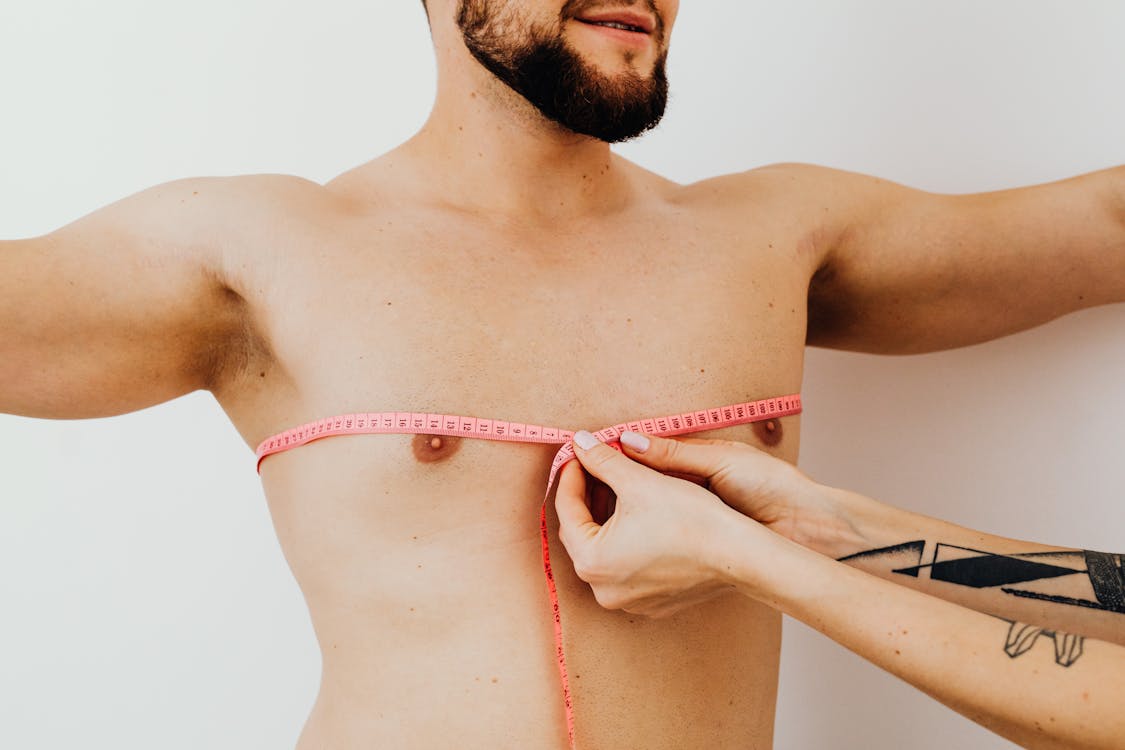 Unfortunately, most health insurance providers don't cover pectoral augmentation surgery. You have to shoulder the expenses. It's hard to determine a fixed price for pectoral augmentation surgery since every patient is different.
The average cost of pectoral augmentation surgery is between $5,000 and $7,000. This average price doesn't include the anesthesia and other possible expenses.
Some factors that may influence the cost of a pectoral augmentation surgery:
Anesthesia
Surgeon's fee (may differ, based on their experience)
Hospital facility costs
Medical tests
Post-surgery garments
Medications
Who are the best candidates for pectoral augmentation surgery?
You may want to consider a pectoral augmentation surgery if:
You have weak pectoral muscles even after vigorous weight lifting exercise.
You wish to improve your chest muscle tone and definition.
You have asymmetrical or deformed chest due to a congenital disability or trauma.
Make sure you still have skin elasticity if you wish to undergo this procedure. You also need to have a positive outlook on life and have realistic expectations. Your surgeon will check if your overall health is fit for the surgery.
How do you choose your cosmetic surgeon?
A pectoral augmentation surgery must be done by a certified and expert cosmetic surgeon to accomplish the best results. An unqualified practitioner may lead to surgical complications and unsatisfying results. Keep these factors in mind when choosing a surgeon for your pectoral augmentation.
Certification and Memberships. First of all, make sure that a surgeon is certified by the American Board of Plastic Surgery. Memberships may not be necessary, but it could be a great indication that your surgeon is well-skilled.
Experience. A surgeon's experience can tell well if he can give you a safe and satisfying pectoral augmentation.
Reputation. One way to find an excellent plastic surgeon is by seeking a recommendation. If you know someone who went through a pectoral augmentation, ask them. Check the doctor's record for any malpractice complaints. This information may be made public by state medical boards.
What should you do before the surgery?
Before the surgery, arrange an appointment with your surgeon for your initial consultation. In this meeting, you'll both discuss everything you need to know about the operation. This consultation is your chance to ask your surgeon anything you want.
He'll also provide you with pre-operative instructions that you must carefully follow. Here are some of these instructions:
Avoid smoking cigarettes for at least six weeks before the day of the surgery.
Don't take any anti-inflammatory medications, meds that induce bleeding, and herbal medications.
Make sure you're well hydrated.
The pectoral augmentation procedure is usually outpatient basis. Prepare some comfortable clothes you can wear after the surgery. You may also need to arrange someone to drive you home after the surgery.
What happens after the surgery?
After the surgery, your cosmetic surgeon will discuss the level of work you can only do for the next couple of weeks and any post-surgical care. Make sure to follow them for a faster and efficient healing process. The recovery period from the surgery may take six weeks. Recovery time frame for pectoral augmentation may vary from every individual who undergoes pectoral augmentation surgery.
Right after the surgery, you may feel a tightening of your pectoral muscles. There may be some redness and swelling, which is normal. That's why you have to wear the compression garment to assist you with the soreness. You may also feel soreness and stiffness in the operated area. The incisions may heal after 14 days or more after the day of the surgery.
What are the expected results?
Under normal circumstances, the result of pectoral augmentation will last for a long time. Many people who undergo this operation are pleased with the results. They have an enhanced and well-defined chest muscle. Their confidence has boosted, and they can confidently flaunt their well-toned chest.
The results of a pectoral implant may differ from every individual as all people have a unique body shape and size.
Make sure to visit your surgeon now and then. Inform your plastic surgeon of any changes that you'll be experiencing after the surgery. If you experience pain several days or weeks after the surgery, see your doctor as soon as possible.