In this article we'll cover the following:
Indeed, beauty is in the eye of the beholder. There are few surgeries to name that could either fix, augment or improve your physical aspect. Perhaps of the most sought-after cosmetic treatments involve the skin. Chemical peel surgeries are one of them.
What is Chemical Peel Surgery?
A chemical peel surgery is a plastic surgery procedure that uses a chemical solution to improve the texture and tone of a person's skin by removing damaged outer layers.
Although the procedure is used mostly on the face, it can also be used to improve the skin on the neck and hands. Chemical peels are useful for uneven skin tone, wrinkled, spotted or scarred caused by sun exposure, acne or aging.
What can a chemical peel improve?
Acne or acne scars
Fine lines and wrinkles
Irregular skin pigmentation
Rough skin and scaly patches
Skin deep scars on the body
Sun-damaged skin
What can't a chemical peel do?
Treat deep facial lines or wrinkles
Remove deep scars
Types of Chemical Peel Procedures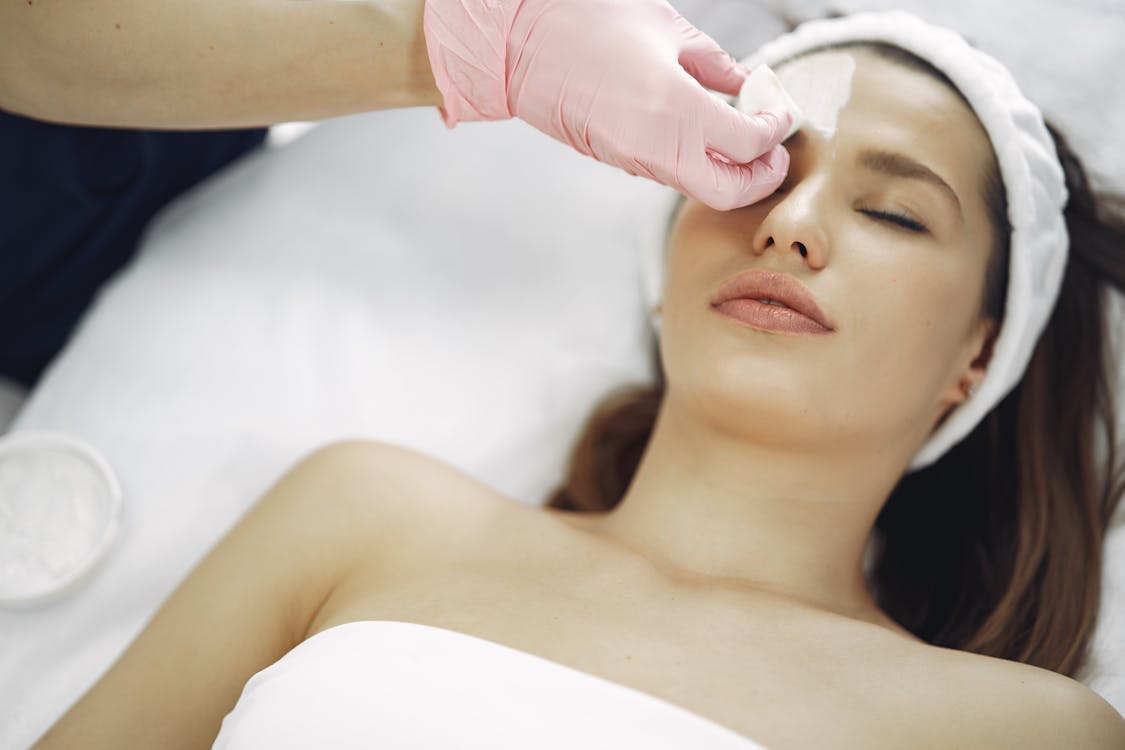 Light Chemical Peel
A light chemical peel is a probably a good option for patients who have uneven pigmentation, dryness, acne or fine wrinkling of the skin. This procedure removes just the epidermis or the outer layer of the skin in a light exfoliation and resulting in a healthier glow.
Medium Chemical Peel
In this procedure, agents such as TCA (trichloroacetic acid), Jessner's solution and glycolic acid are used to treat acne scars, deep wrinkles, and uneven skin tone.
The chemicals will remove skin cells from both the epidermis (outer layer of skin) and dermis (top part of the middle layer of the skin).
Deep Chemical Peel
A deep facial chemical peel might be the right choice for patients who have deeper facial wrinkles, sun-damaged skin, scars, blotchy areas of the skin, and even pre-cancerous growths.
This kind of chemical peel surgery is usually the most rigorous one. It involves pretreatment since it requires deep skin peeling. The pretreatment allows the skin of the patient to prepare for a proper chemical peel procedure and speed up its healing process.
Chemical Peel Risks and Safety
Every procedure has its own risk and safety, but this cosmetic procedure is assured to have minimal risks if performed in the hands of an expert. Infection or scarring are few possible risks from chemical peeling treatments but are minimal or none at all.
However, this might depend on the patient's skin type. There are risks of developing temporary or permanent color change in the skin either lightening or darkening.
What are the things to discuss during a consult?
In a normal setting, consultations will always be an integral part of any procedure. Not unless the patient decides a bootlegged process. This kind of activity is much discouraged because it causes more damage rather than reaping the benefits.
Other points of discussion:
Your aesthetic goals
Medical conditions
Drug allergies
Recent medical treatments
Smoking history
Current medications taken such as vitamins, herbal supplements, alcohol, tobacco and drug use
Previous surgeries or treatments
Your cosmetic surgeon will also discuss:
Evaluate the status of your overall health and any pre-existing medical conditions or risk factors
Discuss likely outcomes and any risks or potential complications
Just like any surgical cosmetic procedure, you have to opt for professional help. Any other options aren't obvious choices for a chemical peel procedure.

By: Rejuvalife Vitality Institute
Certification and Membership
Above everything else, security and assurance is a must. Non-invasive and most especially for invasive cosmetic procedures. You have to make sure that the surgeon who's going to perform the surgery must have a certification from the American Society of Plastic Surgeons. This is a great indication that you're in the safest hands of a skilled doctor.
Experience
Experience speaks volumes. Undergoing surgeries from a well-experienced cosmetic surgeon doesn't just give you security and assurance. It also offers satisfying results after your neck lift procedure.
Reputation
Check Yelp reviews or any reviews site. Or you can simply ask anyone who underwent chemical peel surgery. You can also check the records of the doctor. The information can be accessed publicly by the state medical board. Do your homework. Be thorough about it. Research as much as possible don't miss a single detail about it.
Recovery
Anyone who decides to undergo chemical peel surgery should be prepared for an extended, slow recovery period, and should always wear sunscreens or sunblocks before going under the sun. The recovery process may depend on the type of chemical peel surgery the patient opted.
For Light Chemical Peel Procedure:
Redness, stinging, skin flaking and irritation could be present as a side-effect after treatment. However, the patient can return to their normal activities after the surgery given with the help of sunscreen.
For Medium Chemical Peel Procedure:
Patients who have undergone medium chemical peel procedure will most likely experience redness, stinging and flaking of the skin. Commonly, symptoms may be similar to those with deep sunburns. Patients are also advised to avoid prolonged sun exposure. Use sunblock lotions for several months to protect that fresh your newly treated skin.
For Deep Chemical Peel Procedure:
Patients can return to work and some regular activities two weeks after the treatment. One deep chemical peel treatment will produce long-lasting and desirable results that could last up to 10 years.
Results
Although each chemical peel session can take at least an hour and you have longer recovery time, expect a more youthful skin. This cosmetic procedure restores your youthful appearance by slightly reducing wrinkles, improving uneven skin pigmentations, and treating sun-damaged and blotchy patches. Results also depend on the type of chemical peel procedure you choose.