Table of Contents:
Acne scars, wrinkles, and blemishes can be an inconvenience for body-conscious people who desire of having smooth and flawless skin. These facial flaws may be caused by heredity, unhealthy lifestyle, sun damage, or an underlying medical condition. Other causes include facial traumas, accidents, and skin cancers involving the face.
Cosmetic procedures like dermabrasion are available to reduce those facial imperfections and improve the appearance of the skin. People with facial skin problems can achieve a smooth and flawless skin after dermabrasion.
Dermabrasion is a non-surgical facial cosmetic procedure which is often used to treat facial imperfections.
This aesthetic procedure uses an instrument that smoothes the skin by exfoliating the damaged outer layer of the skin. One advantage of dermabrasion is that it doesn't require an extensive recovery period unlike surgical cosmetic procedures, such as a facelift.
Dermabrasion and dermaplaning (dermablading) can be performed on specific areas of the skin or the entire face. Depending on the plastic surgeon's recommendation, dermabrasion can be performed alone. This cosmetic procedure can also be in combination with other surgical procedures, such as facelift, chemical peel, or scar revision.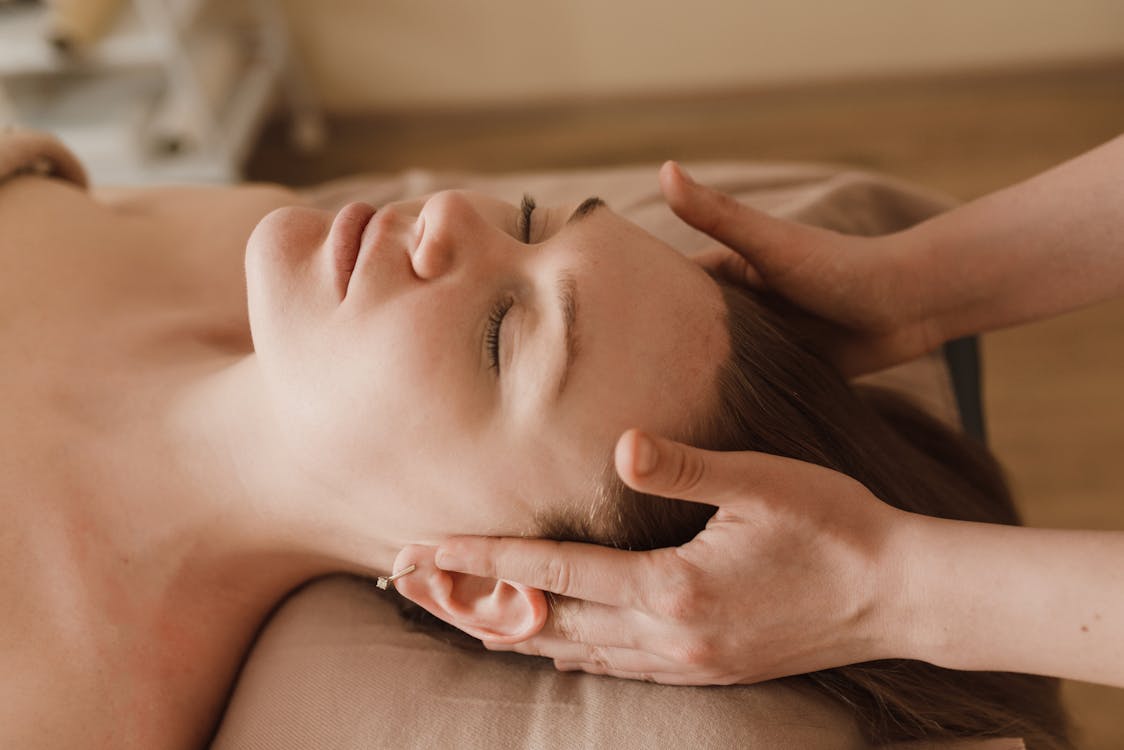 What are the types of dermabrasion?
Laser Dermabrasion – This cosmetic procedure removes skin irregularities by passing concentrated beams of light (laser) through layers of skin. It's also known as lasabrasion, laser peel, and laser vaporization.
Microdermabrasion – This cosmetic procedure is one of the safest resurfacing techniques. Correction of skin irregularities is made by using an instrument which has Aluminium oxide crystals.
Diamond Dermabrasion – An instrument with a diamond tip is used to 'refinish' the skin. This dermabrasion technique is more precise than other skin resurfacing methods.
Who can likely undergo dermabrasion?
Dermabrasion can be performed to people of all ages and genders. Though several factors may affect a person's recovery from dermabrasion, a person's skin type, color, and medical history are the most common important factors to consider.

By: The Wax Shop
Before coming up with a decision to undergo dermabrasion, you should think about some considerations. You may undergo dermabrasion if:
You have facial scars caused by acne, previous injury, or previous infection like chicken pox
Wrinkles and fine lines on your face make you feel uncomfortable
You have freckles, dark spots, and uneven skin tone
Facial skin problems caused by physical injury or accidents
Though there's no age restriction to undergo dermabrasion, most plastic surgeons may not perform this procedure if you have any of the following:
In the active stages of acne
Undergoing radiation treatment
With severe burn injuries
Recently underwent chemical peel treatment
If you consider undergoing dermabrasion, you must also have good general health and positive attitude. Setting realistic expectations of the procedure will help you achieve successful results.
Though dermabrasion can improve your facial aesthetics, you should carefully think if the cosmetic procedure may work well for you. Here are a few known advantages and disadvantages of dermabrasion.
Advantages
Facial flaws are reduced and improved
More intensive than mild chemical peel and microdermabrasion
Non-surgical cosmetic treatment
Shorter recovery period
Less invasive than a facelift
Disadvantages
Scarring or irritation may occur
Skin becomes very sensitive to sun exposure
Changes in skin color may occur
Skin pores may become enlarged
May cause skin reactions or allergies
These are a few points to consider before undergoing dermabrasion. There may be an improvement of your appearance and self-confidence through dermabrasion and dermaplaning, but these procedures don't guarantee a permanent or long-term effect.
How much does a dermabrasion cost?
According to the 2016 statistics of American Society of Plastic Surgeons, the average cost of dermabrasion is $1,162. This cost is only for the procedure alone.
Dermabrasion treatment prices vary widely. Several factors affecting its cost includes the surgeon's expertise, geographic location, anesthesia costs, the surgical facility used, type of treatment done, and extent of the procedure.
Health insurance providers may not shoulder any expenses covered by dermabrasion. However, many plastic surgeons offer financing plans for you. It's best to inquire your chosen plastic surgeon about the entire costs and ask if he or she provides affordable financing options for you.
How do you choose your plastic surgeon for dermabrasion?
Dermabrasion involves many options, and inadequately trained practitioners may offer this cosmetic procedure. But, remember that dermabrasion involves the most visible part of your body which is your face. If an unqualified practitioner does this cosmetic procedure, it may lead to surgical complications and unsatisfying results. A well-trained and certified cosmetic surgeon is the best option to accomplish the best results. Keep these factors in mind when choosing a surgeon for your plastic surgery with facial implants.
Certification and Memberships. First of all, make sure that a surgeon is certified by the American Board of Plastic Surgery. Memberships may not be necessary, but it could be a great indication that your surgeon is well-skilled.
Experience. A surgeon's experience can tell if he can give you a safe and satisfying dermabrasion procedure.
Reputation. One way to find an excellent plastic surgeon is by seeking a recommendation. If you know someone who underwent dermabrasion, ask them. Check the doctor's record for any malpractice complaints. This information may be made public by state medical boards.
Initial consultation
Before you decide to have a dermabrasion treatment, think carefully about your realistic goals and expectations. You mustn't hesitate to discuss your concerns with your chosen plastic surgeon.
Your cosmetic surgeon will give a detailed discussion about the procedure, risks factors, complications, and expected results. You may undergo a thorough evaluation about your overall health. Personal information, medical history, and other relevant concerns will be asked from you.
Specific instructions will be given by your plastic surgeon about what you'll do before and after the procedure. Your chosen plastic surgeon may need you to do the following instructions:
You need to avoid smoking at least six weeks before undergoing buttock lift to promote better wound healing.
You need to avoid taking medications that can cause increased bleeding like aspirin, certain anti-inflammatory drugs, and some herbal medicines.
You need to be well-hydrated before and after buttock lift for safe recovery.
Where is dermabrasion performed?
Dermabrasion treatment may be done in a surgeon's clinic, an outpatient surgical facility, or a hospital. This cosmetic procedure is usually done on an outpatient basis, and you may go home after treatment. You may require a hospital stay depending on the extent of the skin-refinishing treatment and your surgeon's assessment.
It's best that you arrange someone to drive you to the surgical facility and back home after surgery. Someone also has to help you out after dermabrasion if needed.
Dermabrasion procedure
Dermabrasion is a relatively simple cosmetic procedure and may be done in a few minutes to an hour and a half. This cosmetic procedure may take longer depending on how much your skin needs to be treated. Most often, dermabrasion is performed more than once or in stages. This cosmetic procedure takes longer to finish especially when deep scars or a large area of skin is involved.
The plastic surgeon refinishes the facial skin by scraping away the outer layer of your skin using a rough wire brush. Another instrument used for dermabrasion is a hand-held device that has a diamond tip which is attached to a motorized handle. With the use of any of the two instruments, the cosmetic surgeon refinishes your skin until your facial skin irregularities are less visible.
Dermaplaning procedure
In dermaplaning, the cosmetic surgeon uses a 'dermatome,' which is a hand-held device. This refinishing instrument has an oscillating blade that 'skims' back and forth to remove the outer layer of the skin. The skimming continues until the skin becomes smooth and the facial irregularities are reduced.
After dermabrasion and dermaplaning, the cosmetic surgeon may then treat your refinished skin usually by using an ointment, applying a wet or waxy dressing, or using dry treatment. Your cosmetic surgeon may also use a combination of these treatments.
Recovery
You'll experience the following conditions directly after surgery:
Redness and swelling of your face
Tingling and burning sensation on your face
Difficulty in speaking and eating
Pain and discomfort on the face
These are normal occurrences right after undergoing dermabrasion. But the redness and swelling may subside within a few days to a week. Your cosmetic surgeon may give you medications to ease the pain and discomfort. Antibiotic or antiseptic ointments or medications may also be given to you to prevent infection.
As your treated areas heal, there'll be a formation of crusts on your face which indicates healing. You may feel itchiness on your face as a new layer of skin starts to grow. Your cosmetic surgeon may prescribe you an ointment or cream to relieve the discomfort. Little or no scab may form if you apply the ointment immediately after the procedure.
Your cosmetic surgeon will also give you specific instructions on how to take care of your face. Remember to follow your doctor's instructions to achieve desirable results.
If you notice abnormal formations or unusual changes on your skin, inform your cosmetic surgeon so that proper treatment will be given to you as soon as possible.
Here are some guidelines that may be given to you by your cosmetic surgeon to achieve the best results:
You should avoid activities that might damage your facial skin for about four to six weeks
You can expect to be back on doing your normal activities for about two weeks
Avoid sun exposure
Avoid swimming in chlorinated waters or pools at least four weeks
Avoid alcoholic beverages for at least three to four weeks
It's important to protect your skin by using sunscreens or sunblocks as your skin may become sensitive to sunlight
Results
Dermabrasion may improve your facial appearance, but it may require more treatment sessions and proper treatment to achieve optimal results.
You may experience redness and discomfort during the first few weeks. When your new skin has fully achieved repigmentation, you'll have a smooth and flawless skin.
Risks and Safety
Dermabrasion is a normally safe cosmetic procedure. However, there are possible risks that may occur when the right aftercare procedures aren't when performed well.
Some of the changes that might occur after dermabrasion are:
Skin discoloration which may lead to permanent darkening of the skin may occur in some patients due to sun exposure in the days or months following surgery.
Blotches on skin
Whiteheads may develop
Enlarged pores
Keloid formation or hypertropic scars
Changes in your skin due to infection
You can minimize your risks by choosing a well-skilled, qualified plastic surgeon and follow his or her advice. Your convenience and safety is what matters most when undergoing dermabrasion.