In this article we'll cover the following:
As we age, we begin to lose subcutaneous fat. Our facial muscles then work closer to our skin's surface. Smile lines and crow's feet become more evident and visible to the naked eye.
This minor dermal problem is the reason why facial dermal products and procedures are quite common in the country nowadays. One of the products is injectable facial dermal fillers.
So what are injectable facial dermal fillers?
Injectable facial dermal fillers are soft tissue fillers injected into the skin to help fill in facial wrinkles, and restore a smoother appearance in the process.
Most of these fillers are temporary because the body eventually absorbs them. Although this doesn't apply to most people. Some may need more than one injectable filler to achieve a wrinkle-smoothing effect.
The effect lasts for about six months or a little longer. The results of this process depend on the health of the skin, the skill of the health care provider or the type of filler used.
How does an injectable dermal facial filler work?
Injected dermal fillers do just what the name suggests. They fill in the area under your skin, particularly in the regions of the face. There are synthetic and natural dermal fillers, but they all work to improve the appearance of aging skin.
What can dermal fillers do and not do?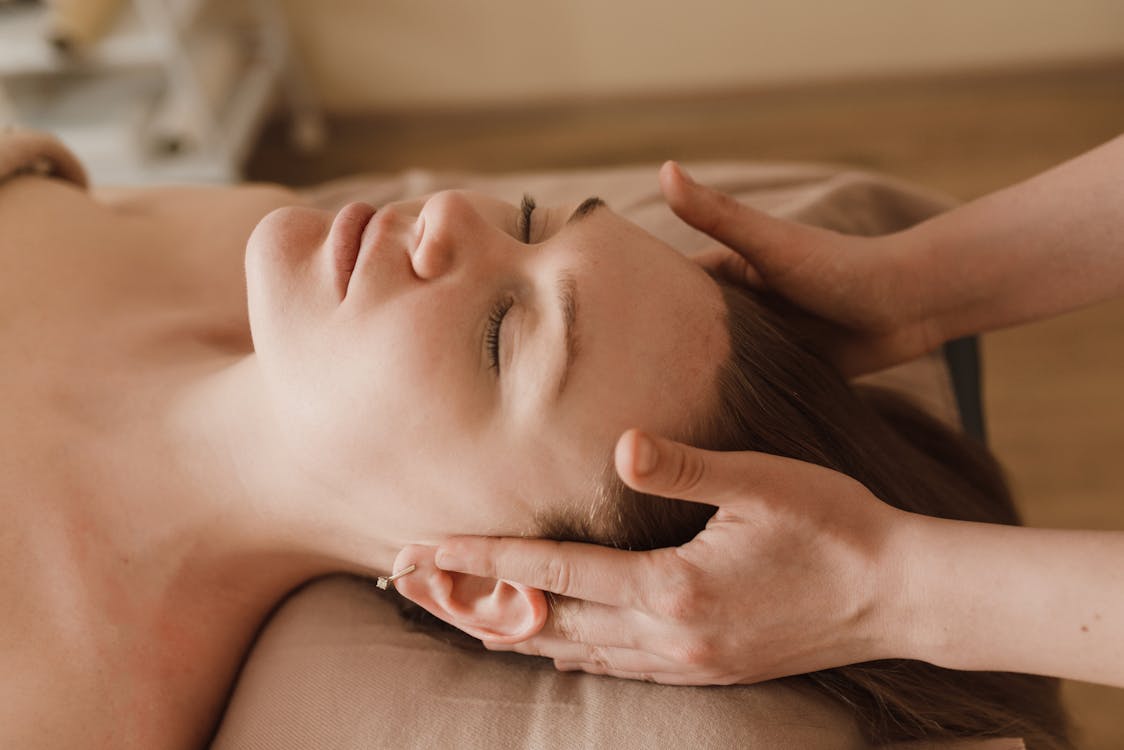 A good question. The fact is that there are a lot of things dermal fillers can do. Dermal fillers may be helpful to those with early signs of aging. They'd also be value-added items for facial rejuvenation surgery. That's just a couple of them.
Below are the benefits that can a person can reap from facial dermal fillers:
Plump up thin lips, if you have them.
They can enhance the shallow contours of your face.
They can soften facial wrinkles and creases on the face.
They enhance the appearance of some recessed scars.
They can help reconstruct some deformities of facial contours.
Decrease or entirely remove the shadow of your lower lids.
Now, let's go to the things that dermal fillers aren't capable of doing.
Dermal fillers aren't sufficient if you want to have facial enhancements like a facelift, eye lift or brow lift. The reason is that soft tissue fillers can't always achieve an exact result.
They also may help delay the aging time of your skin if you have seriously considered getting a facelift or any facial enhancement procedure. It's essential to take note that dermal fillers are temporary treatments for facial aging. Long-term results need ongoing treatment sessions and not temporary ones.
How to do a dermal filling procedure?
Just like any other cosmetic enhancement procedure, there are steps and methods on how to do a dermal filling procedure.
Facial assessment & mapping. Here, the cosmetic surgeon or a specialty-trained nurse will assess the patient's facial appearance and skin tone and examine the areas of the patient's face that need augmentation.
The cosmetic surgeon may mark strategic points on your face as appropriate injection sites for the dermal filler. Photographs may also be taken of the areas that need treatment.
Cleansing & anesthetizing. The surgeon cleanses the injection sites with an antibacterial agent. There is some pain to be expected the moment the injection step begins. Local anesthesia or anesthetic ointment may be applied to lessen the pain during the injection.
Injection process. The duration of this surgical step depends on the number of injection sites. There are an estimated 15 minutes to do the whole injection process.
Clean up & recovery. Once the injection process is done, and the results are satisfactory, the surgeon will clean up any markings. Expect that swelling in the injected regions will appear. Just put an ice pack on the treated areas to alleviate any discomfort. The patient's face may feel tender over the next few days, but it's expected and normal.
Dermal Fillers Risk and Safety
Just like any procedure or surgery, there's always a possibility of complications when you have a facial dermal filling procedure. Here are some of the complications you might encounter after a dermal filling:
Acne-like skin eruptions
Bruising, bleeding from the injection site, swelling
Asymmetry
Wounds and possible scarring that would cause skin damage
Infections at the injection sites
Redness in the skin
Itching that could result in rashes
Lumps around the injection area
Under or over-correction of wrinkles
Blindness
Skin necrosis
What should you do during a consultation?
While the risks mentioned above aren't common and are unlikely to happen, it's also important to discuss it in depth with a board certified surgeon. Here are some of the talking points that you can discuss with your attending surgeon:
What your aesthetic goals are:
Medical conditions like allergies to certain drugs, and medical treatments
Current medications, vitamins, herbal supplements, alcohol, and other substance usages
Past soft tissue fillers treatment like botulinum toxin therapy, laser or other non-surgical facial procedures, as well as any prior facial surgery
The attending surgeon may also do the following:
Evaluate the patient's general health status for any pre-existing health conditions and assess the risks
Discuss any available options viable for the patient
Examine and measure the patient's face
Take photographs of patient's face
Prescribe a treatment plan
Discuss with patient what the outcomes of using soft tissue fillers are and the risks of potential complications
It's vital that a patient understands all the aspects of dermal fillers. So as a patient, ask questions. It's a natural thing to feel anxious. Don't be shy about discussing what you think of the treatment with the attending plastic surgeon.
Choose Only a Reliable Surgeon to Perform Dermal Facial Fillers
Always choose a surgeon who has been American Society of Plastic Surgeons (ASPS) certified.
Why? Because cosmetic doctors need to meet these requirements before they're considered members. Here are the qualifications of an ASPS certified surgeon:
American Board of Plastic Surgery (ABPS) board certification or certification by the Royal College of Physicians and Surgeons of Canada
Completion of at least six years of surgical training following medical school, with a minimum of three years of plastic surgery residency training
Pass comprehensive oral and written exams
Graduate from an accredited medical school
Complete continuing medical education, including patient safety, every year
Perform surgery in accredited, state-licensed, or Medicare-certified surgical facilities
When you select a member of the American Society of Plastic Surgeons, rest assured that you're choosing a qualified, highly-trained plastic surgeon.
These are some essential facts about injectable facial dermal fillers. Remember, beauty and health go hand in hand. Don't neglect both. Choose to stay healthy and beautiful now.