Table of Contents:
They say a girl's not complete without her lashes especially that our eyes are the focal point of our face. That's why women spend the time to perfect those eyelashes to achieve a fuller and longer look.
When you got perfect eyelashes, it'll emphasize the frame of your eyes and give it a dramatic look. Fuller lashes also protect your eyes from tiny particles that may harm you and cause irritation.

With continuous development in the medical field, you can say goodbye to your mascara or eyelash extensions! You can cut off your preparation time by undergoing eyelash enhancement or eyelash lengthening.
The eyelash enhancement procedure will give you fuller and longer lashes! You don't need to spend time preparing for a stunning eye makeup.
Aside from achieving your perfect eye makeup, it's also an option for those who have no eyelashes due to alopecia, genetics, or trauma.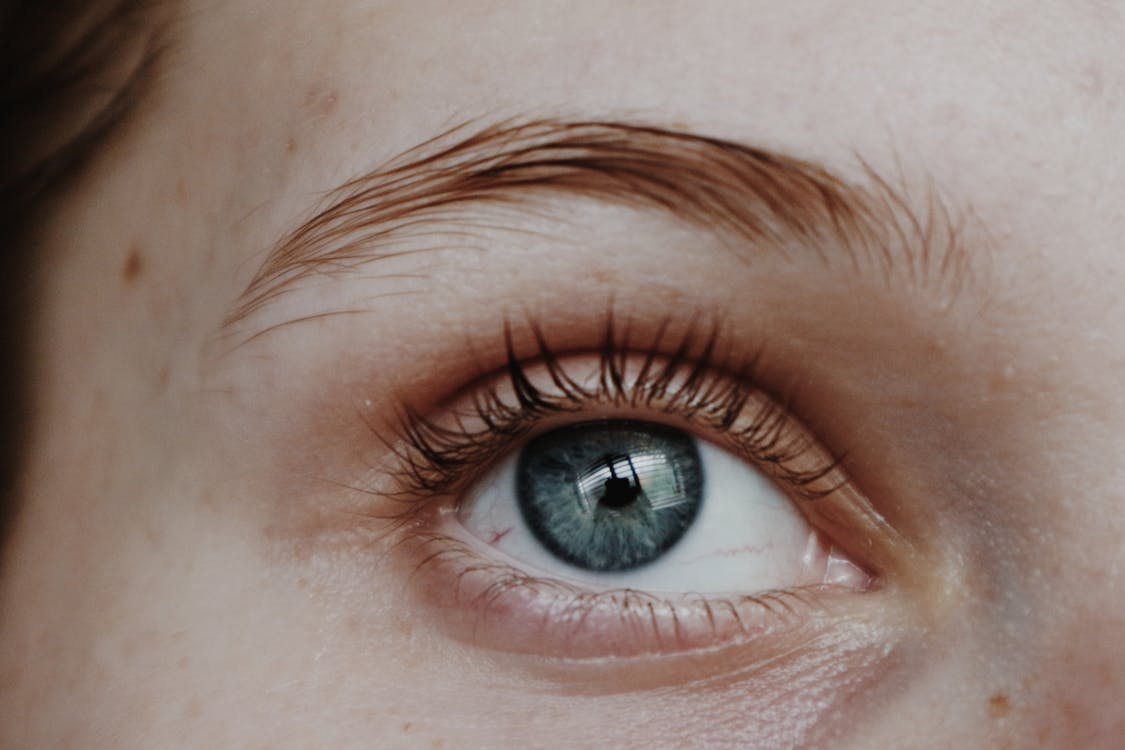 Eyelash Enhancement Procedure
For an eyelash enhancement, you may choose between surgical and nonsurgical methods.
If you wish to undergo a surgical method, you'll have to do an eyelash hair transplantation process. The process is similar to a hair transplant surgery. Here's how cosmetic surgeons usually perform it:
Your surgeon will get living hair follicles at a particular part of your body. 100 or more hair follicles are collected from the back of your head. You'll be administered with local anesthesia.
Hair follicles are carefully checked under a microscope. They have to be intact and ready for the transplant.
When you feel numbness on the eye area, hair follicles will be implanted on the lid of your eyes where eyelashes are missing or sparse.
If you're hesitant to undergo an eyelash enhancement surgery, you can try the eyelash enhancement serum. One popular brand for this option is LATISSE®. It's the only prescription eyelash enhancer. There are also other non-prescription eyelash enhancer brands like City Lash®, SmartLash®, and Obagi® Elastilash Eyelash Solution. Consult a surgeon on which brand is best for you.
Here's how to correctly apply eyelash enhancer serums:
Cleanse your face thoroughly, especially the eye area, so dirt and makeup are properly removed.
Take off your contact lenses fake eyelash extensions, if you have any.
Now, apply the serum to your eyelashes in an inside-out direction. Make sure to use a sterile applicator. Careful not to poke it in your eyes!
Blot any excess serum with a clean cloth and do the same process with your other eye.
Make sure to follow the brand's application instructions to avoid any irritations.
How much does an eyelash enhancement surgery cost?
The average cost of surgical eyelash enhancement is $2,000. Health insurance providers don't cover cosmetic surgeries like the eyelash hair transplant. A surgical method for eyelash enhancement may vary widely because of these factors:
Surgeon's fee (may differ, based on their experience)
Hospital facility costs
Medical tests
Post-surgery garments
Medications
If you're opting for a non-surgical treatment, it can cost anywhere from $40 to $150. The LATISSE® usually costs about $120 per bottle.
Who can consider eyelash enhancement?
You may try to consider an eyelash lengthening treatments if:
You have thin to non-existent eyelashes
You constantly experience eye irritations due to eye particles entering your eyes
You want to achieve a fuller and longer eyelashes
You have missing eyelashes due to alopecia, genetics, or trauma
How do you choose your cosmetic surgeon?
An eyelash lengthening must be done by a certified and expert cosmetic surgeon to accomplish the best results. An unqualified practitioner may lead to surgical complications and unsatisfying results. Keep these factors in mind when choosing a doctor for your eyelash lengthening.
Certification and Memberships. First of all, make sure that a surgeon is certified by the American Board of Plastic Surgery. Memberships may not be necessary, but it could be a great indication that your surgeon is well-skilled.
Experience. A surgeon's experience can tell well if he can give you a safe and satisfying eyelash lengthening.
Reputation. One way to find an excellent plastic surgeon is by seeking a recommendation. If you know someone who underwent an eyelash lengthening, ask them. Check the doctor's record for any malpractice complaints. This information may be made public by state medical boards.
What happens before the surgery?
Before the surgery, arrange an appointment with your surgeon for your initial consultation. In this meeting, you'll both discuss everything you need to know about the operation. This consultation is your chance to ask your surgeon anything you want.
He'll also provide you with pre-operative instructions that you must carefully follow. Here are some of these instructions:
Avoid smoking cigarettes for at least six weeks before the day of the surgery.
Don't take any anti-inflammatory medications, meds that induce bleeding, and herbal medicines.
Make sure you're well hydrated.
What happens after the eyelash enhancement surgery?
If you choose to undergo an eyelash enhancement surgery, you may notice little crusts around the transplanted hair on the first 3 to four days after the operation. You may also observe redness and a bit of swelling on your eyelids. These may be uncomfortable, but they'll fade after over a week after the operation.
You may continue doing your normal daily activities a week after your procedure under normal circumstances.
The surgical stitches used to close the small incisions on the hair follicle donor site will dissolve so your surgeon doesn't need to remove them.
What are the expected results of the eyelash enhancement surgery?
If you underwent this surgical method, the transplanted hair would fall out, usually after two weeks. Don't worry if this happens. This process is the new follicle's 'resting period.' Your eyelashes will regrow in about three months after the procedure. Regrowth may differ from one person to another. Some experiences regrowth of the eyelashes right away. The results of eyelash enhancement surgery are permanent.
Keep in contact with your surgeon so that your progress will be monitored, and in case you experience irritations and discomfort after the operation.
For those who use serum treatment for eyelash lengthening, results are usually long-lasting. Just make sure you apply the serum on a regular basis. If you discontinue the serum treatment, your eyelashes may return to its pretreatment appearance.