Table of Contents:
What is Eyelid Lift Plastic Surgery?
Eyelid lift surgery or blepharoplasty is a minor cosmetic surgery procedure for those who wish to reduce the appearance of saggy eyelids and under-eye bags.
One of the first areas where aging becomes visible is the one around our eyes. Through the eyelid lift surgery, it'll help refresh your appearance and give you a youthful glow.
It's important to note that this surgery won't remove the dark circles under your eyes and other facial wrinkles. This operation can be conducted on the upper lids or lower lids, or both can do! It can treat saggy skin under the eyes that may impair someone's vision, puffiness in the eyelids, under-eye bags, and excess skin.
Eyelid Lift Plastic Surgery Procedure
An eyelid lift plastic surgery shall be conducted by a licensed and skilled cosmetic surgeon. It usually lasts for two hours if both eyelids undergo the procedure. It'll start off with the doctor injecting anesthesia with oral sedation.
If you wish to have all four of your eyelids to undergo the procedure, he'll probably work on the upper eyelids first. Then the incision process will start. The upper eyelid's incision will be performed within the natural crease of the eyelid. This step allows removal of fat deposits and excess skin as well as tightens the muscles around the eyes.
Lower eyelid problems are corrected through an incision below the lower lash line. Just like the upper eyelid, the incision will remove or reposition the fat deposit and the excess skin.
After, the incisions will be closed with small stitches. The upper eyelids' stitches will stay for three until six days while lower eyelid may not need any stitches depending on the technique conducted. Your surgeon may also suggest for you undergo a laser peel to minimize the discoloration of the lower eyelids.
How much does it cost?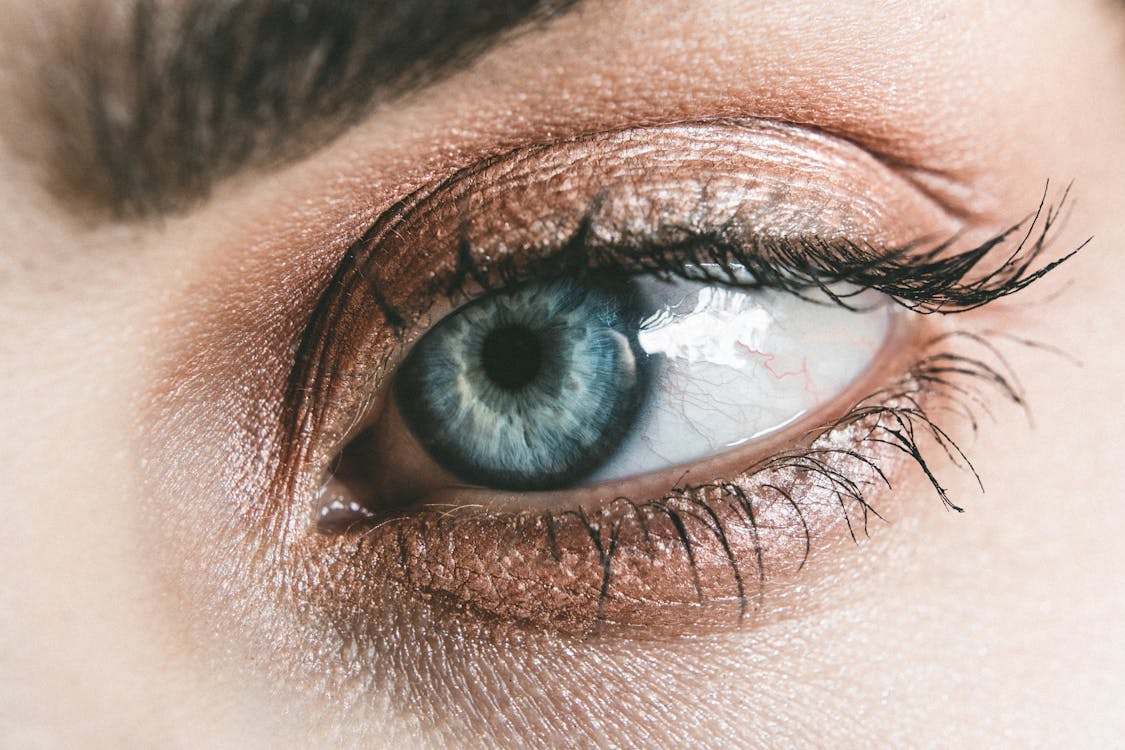 Most health insurances don't cover cosmetic surgeries like eyelid lift. However, if the operation shall be performed to eliminate excess skin that covers the eyelashes, they may consider it. You may discuss with your health insurance provider so you can review your policy well.
On average, an eyelid lift surgery will cost $ 3, 022 according to the American Society of Plastic Surgeons' 2016 statistics. The cost may differ widely due to some factors. The average price doesn't include anesthesia and other additional expenses.
Here are several factors that may determine the total cost of an eyelid surgery:
Surgeon's fee and experience
Anesthesia
Hospital costs
Prescriptions for medication
Medical tests
Who can undergo eyelid lift surgery?
The eyelid lift surgery is best conducted for people who suffer from the appearance of under-eye bags, tired looking eyes, and puffy eyelids. The candidate for this surgery should be at least 18 years old, excellent overall health, and knows how to set realistic expectations.
There are also certain medical and ophthalmic conditions that make you a bad candidate for this surgery. Ophthalmic conditions like glaucoma and dry eyes may prohibit you from undergoing the procedure. Other medical conditions that may not make you a good candidate for surgery are hyperthyroidism, diabetes, and high blood pressure.
How to choose your surgeon?
An eyelid lift surgery must be done by a certified and expert surgeon to achieve the best results. An unqualified practitioner may lead to surgical complications and unsatisfying results. Keep in mind these factors in choosing a surgeon for your facelift surgery.
Certification and Memberships. First of all, make sure that a surgeon is certified by the American Board of Plastic Surgery. Memberships may not be necessary, but it could be a great indication that the surgeon is well-skilled.
Experience. A surgeon's experience can tell if he/she can give you a safe and satisfying eyelid lift surgery. If you're up for a particular type of facelift, look for a surgeon that's well-experienced in operating.
Reputation. One way to find an excellent plastic surgeon is seeking a recommendation. If you know someone who went through an eyelid lift, ask them. Check the doctor's record for any malpractice complaint. This information should be made public by state medical boards.
How to plan for the procedure?
After choosing the surgeon you'd like to work with, you'll both discuss the operational goals, allergies, current medications and past surgeries. He'll also evaluate your overall health if you're fit to undergo surgery.

By: Dennis Dass
Weeks before the surgery, your surgeon will advise you to lessen or if possible, stop your smoking and drinking habits. You'll have to cease taking Vitamin E. It's also advisable to stay away from gingko biloba and ginseng as they may prolong the bleeding of the surgery. You also have to avoid aspirin and anti-inflammatory drugs as they can also increase bleeding. Make sure to tell your doctor any allergies, current medical conditions, and medications you're taking. Also, this is the perfect time for you to plan your leave from work, so your surgery will quickly heal.
The day prior to the surgery, make sure you have someone to drive you home after the procedure. Prepare ice cubes, clean washcloths and bowl, ice packs, and sterile gauze pads.
On the day of the surgery, prepare your overall health. Take a shower and don't put any cosmetics on the eye are.
Recovery Time
After the surgery, there'll be stitches in the lids where the eyelid lift is performed. The stitches will usually stay for a week. Don't worry about swelling and occasional bruising as they're normal. Your eyelids will look healthy again after a week or two with a more refreshed look.
Result
If you only had an upper eyelid surgery, it's likely to last five to seven years while the lower eyelid may need to be occasionally repeated. Of course, as we age, the elasticity of our skin will continue to depreciate.
A lot of people who went under eyelid lift surgery are very pleased with the results. They enjoy their youthful eye appearance for a long time with a boosted confidence. Some even enhance their looks by adding more procedures like a facelift.