Table of Contents:
What is Face Transplants?
Face transplant surgery is a procedure that involves the transfer of facial tissues from a dead human donor to a patient with facial deformities. This surgery is an innovative reconstructive procedure with the aim of improving the contour and balance of the face of those patients who have severe facial injuries.

By: Mayo Clinic
This procedure has the potential to improve one's physical and mental health dramatically. But you have to keep in mind that this is a serious procedure. You have to commit yourself to a lifetime daily dose of a particular drug that suppresses your immune system.
Face transplants may help restore the patient's capability to breathe, see and speak clearly. It aims to rebuild the patient's confidence and encourages to live a normal life.
The first partial face transplant procedure was done in France in 2005. The first near-total face transplant was conducted in the US in 2008. It was 2010 in Spain where the first full face transplant was done. The leading countries that perform face transplant successfully are Turkey, France, US, and Spain.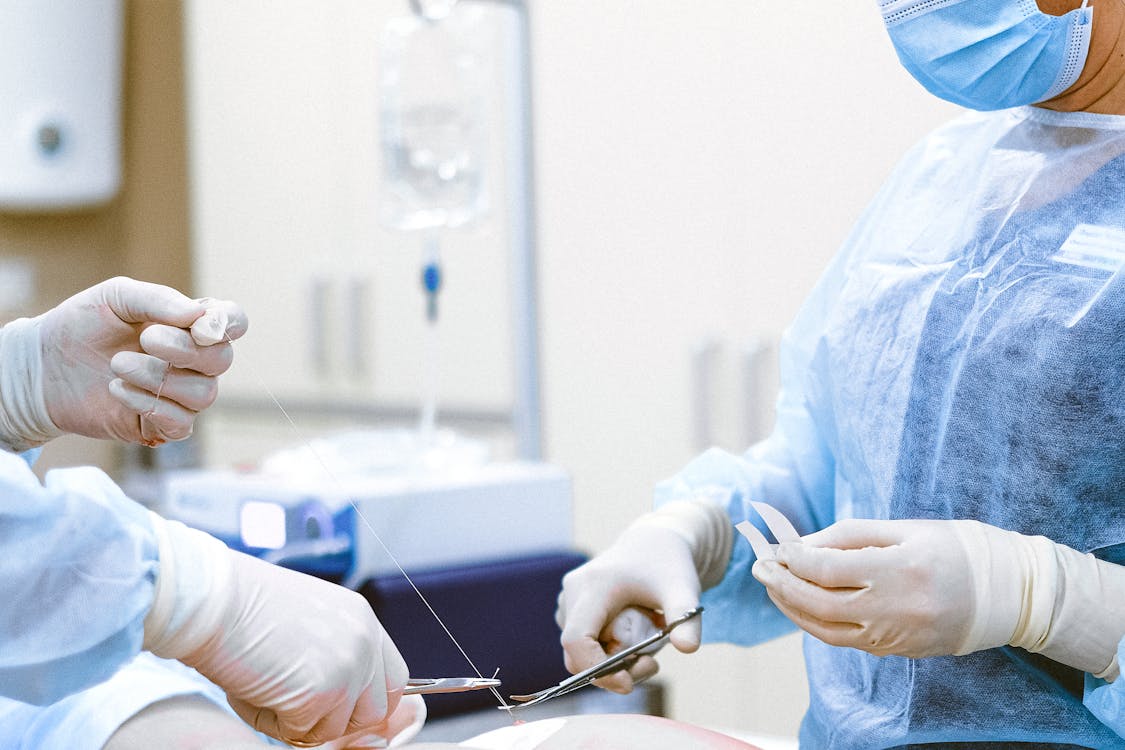 Face Transplant Procedure
Face transplant procedure may take three years to complete the process. Before the procedure, a licensed surgeon will conduct a physiological test to make sure the patient is emotionally stable for the surgery. The whole process may use several techniques.
Commonly, the first step of the procedure is obtaining a healthy and matching tissue from a deceased human donor. A surgical team will do this procedure. In most cases, this team will graft including the entire nose, midface soft tissues (blood vessels, nerves, and muscles) and mid-face skeleton.
While a surgical team is working on the donor, another set of surgeons will prepare the patient. They'll remove the dead and injured tissues on the patient.
Microsurgery
The new tissue from the donor will then be attached to the patient. The newly transplanted tissues (allografts) must be supplied with sufficient amount of blood. This process happens through a technique called microsurgery. The procedure includes disconnecting the blood flow from the donor and reconnecting the tissue to the recipient's blood vessels.
A person who went through a face transplant may have to drink immunosuppressant drugs for the rest of their lives. The immunosuppressant drugs will help your body to adjust and accept the new face.
How much does it cost?
There's no definite cost of a face transplant surgery. A rough estimation of the cost of a whole face transplant surgery is more or less $350,000.
Some factors may affect the price of a face transplant surgery:
Anesthesia
Surgeon's fee (may differ, based on their experience)
Hospital facility costs
Medical tests
Post-surgery garments
Medications
Who are the candidates for a face transplant surgery?
The candidates for face transplant surgery are those emotionally and physically healthy people. If you don't pass the physiological test, you may not be able to undergo the procedure. These candidates are those with facial disfigurations caused by trauma, cancer, or congenital disability without other options of being treated other than a facial transplant.
The candidates should possess a positive outlook on life and can make realistic expectations with the outcome of the surgery.
How to choose your cosmetic surgeon and medical team?
A face transplant surgery must be done by a certified and expert cosmetic surgeon and medical team to accomplish the best results. An unqualified practitioner may lead to surgical complications and unsatisfying results. Keep these factors in mind when choosing a surgeon and medical team for your face transplant surgery.
Certification and Memberships. First of all, make sure that a surgeon is certified by the American Board of Plastic Surgery. Memberships may not be necessary, but it could be a great indication that your surgeon is well-skilled.
Experience. A surgeon's experience can tell well if he can give you a safe and satisfying face transplant surgery.
Reputation. One way to find an excellent plastic surgeon is by seeking a recommendation. If you know someone who went through a face transplant, ask them. Check the doctor's record for any malpractice complaints. This information may be made public by state medical boards.
What happens before surgery?
Before the face transplant surgery, your chief surgeon and surgical team will let you go through a screening process that may continue for several months. The process will ensure that you and your body is ready for the day of the surgery.
Once you're successfully screened and able to go through the surgery, you'll be listed on the transplant waiting list. Then you'll wait for a donor with matching tissues. The waiting may take a while. If there's no donor for a year, typically, you will be asked if you're willing to wait a little longer.
What happens after surgery?
After the face transplant surgery, you'll immediately be taken to the Intensive Care Unit (ICU) for further observation. Ideally, it may take one or two days before you're transferred to a private room.
While in the private room, there'll be frequent visits from a physical therapist and psychiatrist. The physical therapist will help you regain your facial movements while the psychiatrist will help you through any psychological concerns.
Recovery
You may need to stay for 7-14 days in the hospital with your plastic surgery, and the medical team gives you a signal that you're ready to go home. Your days of stay may extend depending on a lot of factors.
For further recovery, you're advised to visit your surgeon from time to time. They'll check your immunosuppressant drug levels through blood tests, imaging tests, and movement of the face.
Typically, the visits will be every week for the first three months. The following months will require you to visit even once every month.
Results
Face transplant surgery is typically getting a face from another person. But it doesn't mean you'll look exactly like your donor. The result is more of a hybrid. There may be some psychological issues related to identity, but frequent appointments with your psychiatrist can help ease the problems.
For plastic surgeons and medical team, a face transplant surgery should be your final resort. This surgery will be the last choice if all other treatment options for facial deformities won't work anymore.