Table of Contents:
What is Facelift Surgery?
Facelift surgery or what's clinically known as rhytidectomy is where a person undergoes a procedure to lessen the appearance of wrinkles on the face. This procedure is popular especially in adults to make their face appear younger.
As we age, it's no surprise that our skin loses its elasticity and muscle tone. Aside from aging, a facelift surgery may also help reverse the effects of too much sun exposure, stress, heredity, unhealthy lifestyle, and other factors.
Facelift surgery includes relaxation of the facial skin that's sagging and deepening the fold lines between the corner of the mouth and nose. It may also help reduce the loose skin and excess fat on the neck.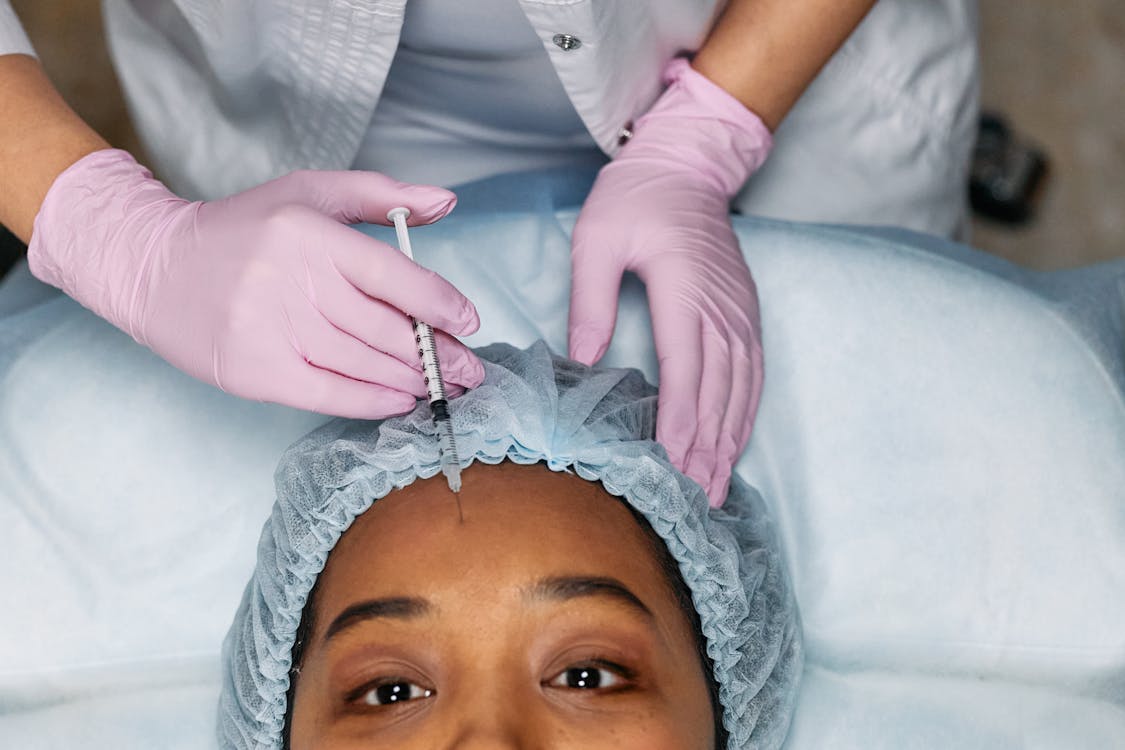 Types of Facelift
Traditional Full Facelift. This type of facelift brings the most comprehensive result. In this procedure, your entire face goes through the surgery from the eyes, cheeks and more! It covers a larger area, so the incision is bigger. This cosmetic procedure is common among clients who are in their 50's and 60's.
Mid Facelift. This type of facelift only allows the surgeon to lift and tighten the tissues under the eyes and around your cheeks. This procedure is popular among people in their 30's and 40's.
Mini Facelift. This type of facelift involves a smaller incision and the recovery time is shorter than the full facelift. It covers a smaller area, typically in the jaw, lower cheeks, and neck. This procedure is popular among younger client whose aging process isn't too obvious.
Lower Facelift. This type of facelift targets the lower part of the face. This procedure is best in eliminating saggy jowls, mouth corners, and enhances the jaw area. It's a common procedure among people in their 30's to 40's.
Thread Facelift. This procedure is where the surgeon creates tiny stitches below the skin to lift it up. You can go through this procedure without anesthesia and visible scars.

By: Jon Perlman MD
Facelift Surgery Procedure
A facelift surgery should be performed by a licensed and skilled plastic surgeon. The plastic surgeon starts the procedure by giving you anesthesia. The anesthesia gives you comfort during the procedure by temporarily inhibiting pain.
The next step is what they call incision. The incision starts on the hairline just above and front of the ear's temporal region. It'll then extend downward in front of the ear. The skin along with the fatty tissues is then lifted off the fascia and underlying muscle. It's lifted as far as necessary to correct the loose skin problems.
Your skin will then be re-draped by your surgeon over the new underlying structure. The incision will be stitch-closed using a surgical suture and removed after a couple of days. Once healed, the facelift incision lines are finely hidden within the hairline and also in the natural contours of the face and ear.
If necessary, your surgeon may insert drainage tubes. After the procedure, you'll see visible results once the swelling heals. You're now confident with your youthful face.
How much does it cost?
Your health insurance won't cover a facelift surgery. However, there are financing options for those who wish to undergo the procedure to manage its cost. The 2016 statistics of the American Society of Plastic Surgeons released an average cost of a facelift surgery which is $7,048. Remember that facelift surgery costs may differ due to many factors like your surgeon's experience and office location.
The average cost released by the American Society of Plastic Surgeon doesn't include anesthesia fee and other expenses. Factors that affect the price of a facelift surgical procedure include the surgeon's fee, hospital facility costs, and type of facelift. Other expenses to consider are post-surgical treatment, anesthesia, post-surgery garments, and medical tests.
Who can undergo facelift surgery?
While facelift surgery may be a great help to restore a youthful appearance, it's not for everyone. The best candidates for the procedure are those healthy individuals who are the following:
Don't have any medical conditions that may weaken the healing process of the surgery
Don't smoke
Have a positive outlook on life and set realistic expectations
Have strong bone structure
How to choose your surgeon?
A facelift surgery must be done by a certified and expert surgeon to achieve the best results. An unqualified practitioner may lead to surgical complications and unsatisfying results. Keep in mind these factors in choosing a surgeon for your facelift surgery.
Certification and Memberships. First of all, make sure that a surgeon is certified by the American Board of Plastic Surgery. Memberships may not be necessary, but it could be a great indication that the surgeon is well-skilled.
Experience. A surgeon's experience can tell if he/she can give you a safe and satisfying facelift surgery. If you're up for a particular type of facelift, look for a surgeon that's well-experienced in performing the surgery.
Reputation. One way to find an excellent plastic surgeon is seeking a recommendation. If you know someone who went through a facelift, ask them. Check the doctor's record for any malpractice complaint. This information should be made public by state medical boards.
How to plan for the procedure?
After choosing the surgeon you'd like to work with, you'll both discuss the operational goals, allergies, current medications and past surgeries. He'll also evaluate your overall health if you're fit to undergo surgery.
If you've found the perfect plastic surgeon, you and your doctor will plan for the procedure. You'll both determine the following:
Type of facelift
Type of anesthesia
Location of incisions
Method of closing the incisions
Additional procedures to combine with the facelift surgery
Recovery time
If we can all make a wish, I know a common dream among humans is to look young. A facelift is a restorative surgery. It won't stop our natural aging process. But it may help reduce its appearance. A facelift surgery can last for about ten years. Females who go through the surgery can apply makeup after the dressings are detached around 3-5 days.
Go through the surgery if you're emotionally and financially ready.