Table of Contents:

By: Parsa Mohebi
Our hair is our crowning glory. We take good care of our hair to maintain its healthy growth and fullness. However, some people aren't very lucky with hairs. If thinning of hair or hair loss affects you and non-surgical solutions don't satisfy you, you may opt for hair transplantation.
What is hair transplantation?
Hair transplantation is also known as hair restoration. It's a surgical procedure that transplants hair follicles on thinning or balding areas of the scalp. There are actually different types of hair replacement surgery, and they usually involve hair transplantation.
Hair replacement surgery like flap surgery, scalp reduction, and scalp tissue expansion are the standard hair replacement surgical procedures.
Depending on the patient's needs, hair transplantation can be done alone or in combination with other methods.
In hair transplantation surgery, small sections of hair-bearing scalp from a donor site are removed. Then, they're used as grafts and are transferred to a thinning or balding area of the scalp. Punch grafts, micro-grafts, mini-grafts, slit grafts, and strip grafts are hair transplantation techniques. These are commonly performed on patients who want a decent improvement in hair fullness. Flaps surgery, scalp reduction, and tissue expansion are procedures that are appropriate for patients who want a more dramatic change.
Flaps surgery involves transferring hair-bearing scalp tissues into bald areas of the scalp.
Scalp reduction surgery removes bald areas of the scalp and improving, or bringing together, the hair-bearing areas of the scalp.
Tissue expansion expands the hair-bearing scalp to cover areas of the scalp that have no hair.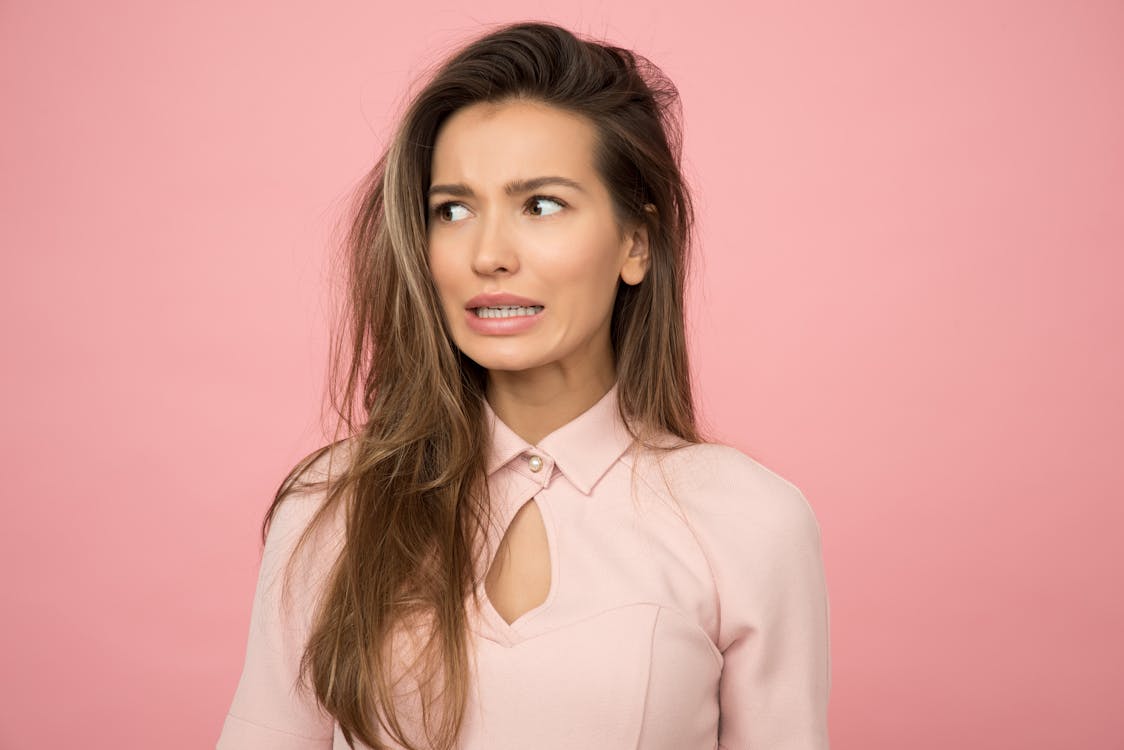 Why do people suffer from hair loss?
There are myths about hair loss that need to be corrected as they're nothing but hearsays with no scientific basis. One superstition is that if you don't lose hair at the age of 40, you won't lose hair forever. Such myths must be disregarded. One must remember that the earlier hair loss happens, the more severe baldness will occur.
The main reasons why baldness occurs in men and women is a combination of the following:
Poor blood circulation to the scalp
Vitamin deficiencies
Excessive dandruff
Excessive hat wearing
Aging
Hormonal changes
Hereditary
Symptom of an underlying medical condition
So, if you're someone who's suffering from hair loss or baldness, opt for hair transplantation surgery. But talk with your doctor first. Your doctor will evaluate your needs and will advise you on the best solution for your baldness.
Who may undergo hair transplantation surgery?
There are actually factors that affect hair transplantation surgery. Hair color, thickness, texture, and waviness or curliness may influence the cosmetic result. Two or more techniques may be used depending on the severity of baldness or condition of the hair and scalp.
If you opt for hair transplantation surgery, you need to meet the following requirements to be able to undergo a hair transplantation surgery:
Have thinning or balding areas on the scalp.
Have a healthy hair growth at the back and sides of the head. These are the prospected donor areas for the surgery.
Have an excellent overall health.
No underlying medical condition that especially concerns the scalp.
Doesn't take medications that may affect the surgery especially blood thinners.
With hair transplantation, you can bring back the confidence and improve your appearance. It's best that you think very carefully about your decision or better discuss it with your doctor for a sound advice. You should understand the costs, procedures, risks, and complications of the surgery before making a decision.
How much does hair transplantation cost?
Hair transplantation typically ranges from $4,000 to $15,000. However, its cost depends on several factors. These include geographic location, type of procedure used, extent or complexity of the surgery, and surgeon's expertise.
Health insurances may not cover hair transplantation surgeries. However, many doctors offer flexible financing options for you to avail. Make sure you ask your doctor about it.
You should also consider the expenses after surgery like maintenance drugs or creams, bandages (if needed), etc.
How to choose a hair transplantion surgeon?
Hair transplantation is an individualized treatment and is a personal preference. To ensure that each surgical choice is accessible to you, find a specialist who has the following:
Certification and Membership. First of all, make sure that a surgeon is certified by the American Board of Plastic Surgery. Memberships may not be necessary, but it could be a great indication that that surgeon is well-skilled.
Experience. A surgeon's experience can tell well if he can give you a safe and satisfying breast augmentation surgery. If you're up for a particular technique of male breast reduction, look for a surgeon that has experience in performing the procedure. Moreover, it's better to find a doctor that's an expert on one technique that can "do it all."
Reputation. One way to find an excellent plastic surgeon is seeking a recommendation. If you know someone who went through a male breast reduction, ask them. Check the doctor's record for any malpractice complaint. This information should be made public by state medical boards.
What to do before hair transplantation surgery?
Initial consultation
Your chosen surgeon will assess your hair growth and loss in your initial consultation. He or she will review your lifestyle, medical and family history. There'll also be a discussion about your hair loss, expectations, and goals for hair transplantation. And if you'll finally decide to undergo hair transplantation, anesthesia, costs, risks, and complications will further be discussed with you.
You should raise all your concerns during the discussion. Don't hesitate to ask as it's your convenience that matters most here. Once you've fully understood everything that's discussed with you, you'll be asked to sign a waiver to confirm that you're fully aware of the procedure.
Preparing for hair transplantation
Specific instructions will be given to you by your surgeon. In fact, these instructions are usually discussed with you during the initial consultation. You should carefully and strictly follow instructions to avoid surgical failures and complications.
Your surgeon suggests that you do the following before hair transplantation:
Avoid smoking weeks before the procedure
Avoid certain medications – the doctor will usually tell which ones to avoid
There may be medications that your surgeon may prescribe to you before the surgery
Where will your hair transplantation surgery be performed?
Hair transplant surgery is an outpatient procedure and is usually conducted in an accredited facility or at the outpatient department. It's also a minor surgery, and it rarely requires a hospital stay.
It's recommended that you should have someone to drive you to the facility. The one who'll accompany you must also be able to drive you home after surgery. Set your schedule ahead of time so that you won't hassle anyone.
Types of anesthesia
Local or general anesthesia can be performed for hair transplantation. But it's usually at the discretion of your surgeon. It also depends on the extent, complexity, and longevity of the procedure.
Hair Transplantation Procedure
Just before surgery, the chosen "donor site" will be trimmed short so there'll be an easy access and removal.
A large piece of the hair-bearing scalp is removed from a donor site. This piece is cut into smaller pieces which will be used as grafts.
These grafts may come in different sizes.
Punch grafts which are round-shape usually contain ten to fifteen hair follicles. Smaller grafts, also known as mini-grafts contain two to four hair follicles. Micro-grafts, on the other hand only contain a maximum of two hair follicles. There are also long and thin strip grafts which contain about forty hair follicles. These grafts are then transferred to the thinning or balding areas of the scalp. If slits are made in the scalp, slit grafts are inserted into the slits. They usually contain about four to ten hair follicles.
The grafts are usually planted about one-eighth of an inch apart to maintain healthy blood circulation in the scalp.
Hair transplantation surgery isn't a one-time surgery. The spaces between follicles will be filled with grafts on later sessions.
Then, the scalp will be cleansed and covered with a gauze bandage after the session is done. For a few days, you may be advised to wear a pressure bandage to support and protect the surgical site. However, some surgeons prefer the surgical site to heal without the need of bandages.
Recovery after Hair Transplantation
Several surgical sessions may be required to achieve satisfactory results. You may be given an interval of a few months between sessions. Recovery usually depends on your body responses to healing as well as the extent and complexity of the procedure. Usually, after surgery, you may have a tender scalp and pain may be felt. But your surgeon may prescribe pain relievers and antibiotics to prevent infection and inflammation.
You can wash your hair after a few days. If there are stitches, they'll be removed in a week or two. And if you're wearing a bandage, it may be removed after a few days.
The surgeon will advise you not to do strenuous activities. It's because any pressure or tension exerted may increase blood circulation on the scalp and causes bleeding. Any sexual activity will also be avoided to prevent complications.
You may be given scheduled follow-ups by your surgeon so that the surgery will be monitored. It's vital to follow your doctor's instructions to get satisfactory results.
Results
You get full satisfactory results in a year time. Bear in mind that there are no instant results on hair transplantation because you have to undergo several sessions to cover the balding or thinning areas in your scalp completely. In time, you'll have hairs on the bald areas. Some doctors may recommend hair regrowing solutions for better hair growth.
Risks of Hair Transplantation
To avoid surgical failures and complications, you must find a surgeon that's well-experienced with hair transplantation. You should set in mind that the cost doesn't matter here. It's your health and convenience that's more important. Set realistic expectations, too. Recovery totally depends on your body responses to wound healing so you must do your best to avoid infection and complications. You can simply do this by following your doctor's advice strictly.
There'll be instances where the hair graft won't be effective or will be rejected. Depending on the doctor's assessment during follow up consultations, surgery may be required.