Table of Contents:
Ask anyone what's Angelina Jolie's best asset, I bet they'll say it's her lips! Look at Megan Fox, Eva Mendes,and Amanda Seyfried. What do they have in common? Full and plump lips. Good thing, we have surgeries to do miracles just like lip augmentation.
A lip augmentation, lip enhancement or lip injection has only one aim, to enhance the appearance of your lips. Who doesn't want to have fuller and sexier lips? A lot of people and celebrities undergo lip augmentation surgery.
People go for it because they're born with thin lips or their lips became thinner as they age.
Lip Augmentation Procedure Options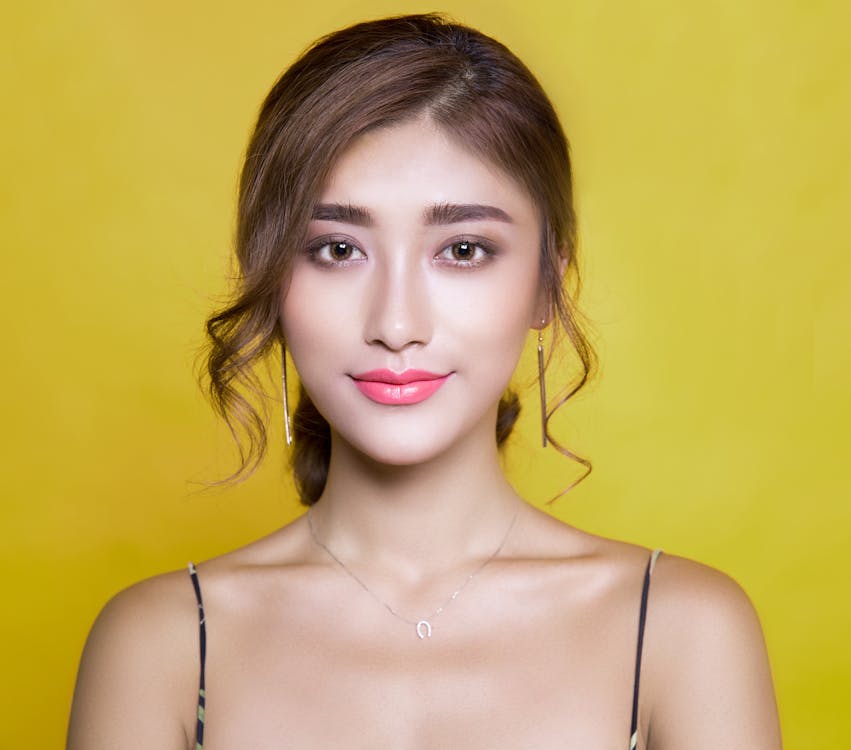 A lip augmentation process can be done through injection or surgery.
There are many methods to do the lip augmentation process. Your surgeon will offer a perfect way that fits you. He may offer you to undergo two or more procedures to achieve the perfect look of your lips.
INJECTIONS
Fat Transfer – this method gets fat from your own body through liposuction. The fat taken will then be injected in your lips. The method may need to be repeated until you get the look you desire.
Fillers – this method uses natural or synthetic fillers as a substitute for fat to enhance your lips. One injection may be enough to see your desired result. However, the results are temporary and may require you to undergo the process again.
SURGERY
Dermal Graft – this is a permanent technique of plumping your lips. It's done by surgically advancing the lips forward. The incisions are made inside the mouth. After the incision, a dermal-fat graft (from the skin's thick layers) is positioned under the lining of the lip. The result will be plumper lips.
Vermillion Advancement – this method of lip augmentation makes incisions along the border of the colored part of the lips. It involves removing a strip of the skin outside the border. Then, the colored portion is pulled to add the area of the lips.
Lip Implant – in this method, tiny incisions are made in the corners of the mouth. You can choose from natural and synthetic implants, or your surgeon can suggest something great.
Lip Lift – this method is great for those with a loose-skinned mouth. Your surgeon will make incisions under your nose while shortening the skin to pull the lips.
The injections, implants, and grafting can add plumpness of your lips. The other methods like lip lift and Vermillion will reshape and increase the colored part of your lips.
WARNING: Silicone injections are unsafe to use as fillers for lip augmentation. It's not FDA approved and may harm you. Always consult a board-certified plastic surgeon.
How much does it cost?
A lip augmentation may vary since people may undergo different methods. Different plastic surgeons also have a different price. However, you've always got to remember that don't make the cost the primary basis of the procedure. Make sure you choose a surgeon that you know is trusted and certified with experiences.
The average cost of lip augmentation procedure is $500 to $2,000.
Who would consider a lip augmentation procedure?
Someone would consider a lip augmentation procedure if:
You want your lips to be fuller and plumped up
You have thin lips due to heredity or age
You have uneven lips
You have excellent overall health
You can set realistic expectations from surgeries

By: Dr Jason Diamond
How to choose your surgeon?
A lip augmentation must be done by a certified and expert surgeon to accomplish the best results. An unqualified doctor may lead to surgical complications and unsatisfying results. Keep these factors in mind when choosing a surgeon for your lip augmentation.
Certification and Membership. First of all, make sure that a surgeon is certified by the American Board of Plastic Surgery. Memberships may not be necessary, but it could be a great indication that the surgeon's well-skilled.
Experience. A surgeon's experience can tell if he can give you a safe lip augmentation. If you're up for a particular technique of lip augmentation procedure, look for a surgeon that has experience in performing the procedure.
Reputation. One way to find an excellent plastic surgeon is seeking a recommendation. If you know someone who went through a lip augmentation surgery, ask them. Check the doctor's record for any malpractice complaint. This information should be made public by state medical boards.
Initial Consultation
The initial consultation with your chosen surgeon is the time where you can discuss all the procedure. Keep your doctor informed of all of your medical conditions. You have to answer all the questions your doctor may ask honestly.
You'll also discuss your desired outcome of the procedure like what's the best method for you. The type of anesthesia will also be discussed as well as your current alcohol intake and smoking habits.
How to prepare for the procedure?
Preparing for a lip augmentation procedure may depend on what method you'll go through. Here are the possible pre-operative instructions your surgeon will instruct you:
If you smoke, stop smoking at least six weeks prior the schedule of your operation.
Avoid taking certain medications like aspirin and other anti-inflammatory drugs as it may contribute to increased bleeding.
Keep hydrated.
It's also important to arrange someone to drive you home since this will be an outpatient surgery.
Recovery Time
A lip augmentation's recovery time is shorter compared to other cosmetic surgeries especially if you went through the injection method. There may be the normal swelling and bruise, but it'll subside eventually.
Your surgeon will give you a definite time when you can go back to the normal things you do. He'll also provide you with aftercare instructions.
For those who went through the surgery methods, bruising and swelling right after the procedure is done. You can apply cold compress on the operated area to lessen it. Also, your surgeon may restrict you to a liquid-only diet.
Results
The results of lip augmentation may depend on the kind of method you went through.
For fat injections, it may require multiple injections in the procedure, but the results are permanent just like surgeries. Meanwhile, filler injection's effect may depend on the kind of filler used. Some would last for three to six months and some for a year.