Table of Contents:

By: Arlene Laura
After giving birth, it's typical that moms experience changes in their bodies. These noticeable changes may look drastic, but all thanks to science and technology, the Mommy Makeover is possible.
What is Mommy Makeover?
Mommy Makeover has the primary goal of restoring the appearance and shape of a woman's body after childbearing. Addressing the post-pregnancy body changes is possible through various surgical procedures. Those procedures are typically performed as a single stage procedure.
Various techniques may be used. The methods may vary depending on these considerations:
Desired amount of restoration
Placement of the incisions
Type of implant used
What are the procedures in a mommy makeover?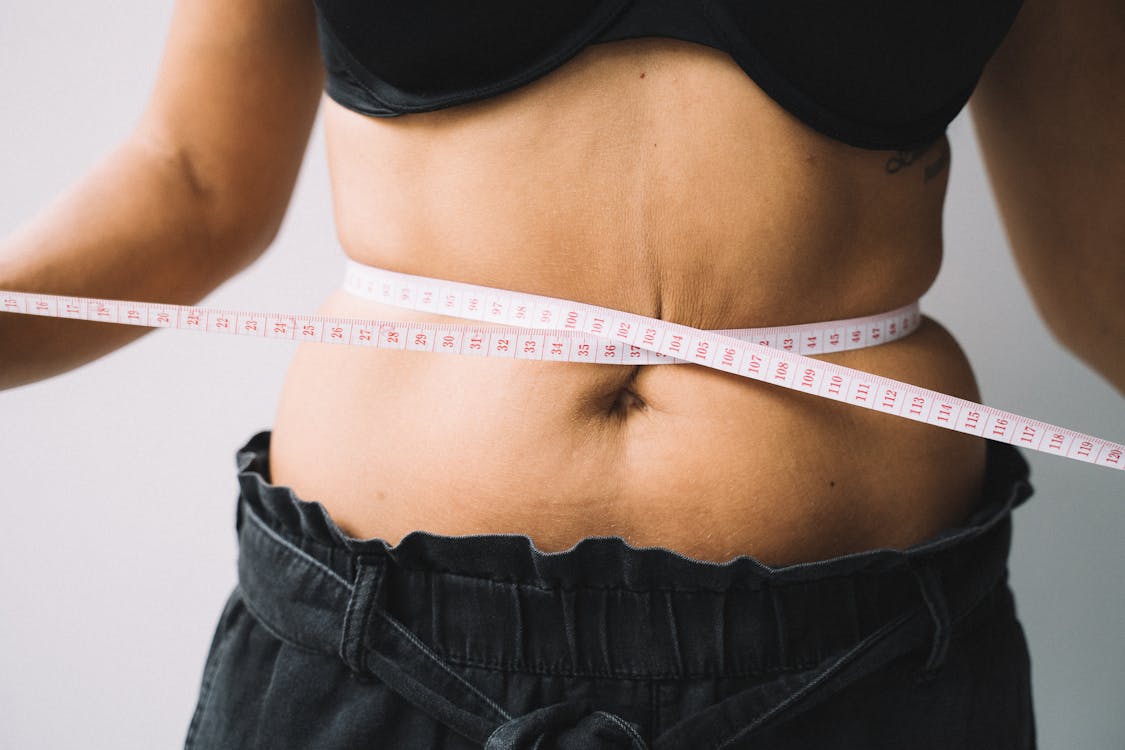 Breast augmentation
– Breast augmentation a.k.a "breast aug" or "boob job" involves the use of breast implants or fat transfer. The goal is to increase the size of your breasts. This procedure may help restore breast volume lost after weight reduction or pregnancy. Breast augmentation may give you a more rounded breast shape. It may also improve your natural breast size asymmetry.
Breast lift
– A breast lift or Mastopexy may help you achieve a new breast contour. This outcome is possible through the removal of excess skin and tightening of the surrounding tissue to reshape the breast.
Buttock augmentation
– The most common buttock augmentation procedure performed these days is 'Brazilian butt lift.' This surgical procedure involves a fat transfer. To achieve fuller buttocks, fat grafting, butt implants, or sometimes a combination are necessary.
Liposuction
– Sometimes called as "lipo" by patients, this procedure helps you slim down and reshape specific areas of your body. It's possible through the removal of excess fat deposits.
Tummy Tuck
– Also known as Abdominoplasty, this procedure involves the removal of excess fat and skin. In most cases, this method may help restore weakened or separated muscles. The result may create an abdominal profile that is smoother and firmer.
Vaginal Rejuvenation
– This procedure is also called Female Genital Plastic Surgery, female genital cosmetic surgery, and female genital rejuvenation surgery. The terms cover various methods. Among these include Labiaplasty, Clitoral Hood Reduction, Labia Majoraplasty, Monsplasty, and Vaginoplasty.
How much does a Mommy Makeover cost?
The cost will vary on the chosen procedure. Also, the surgeon's experience and geographic location may affect the price.
Other cost inclusions:
Surgeon's fee
Implants
Hospital or surgical facility costs
Medical tests and X-rays
Anesthesia fees
Medical prescriptions for medication
Post-surgery garments
In choosing a board-certified plastic surgeon in your area for a Mommy Makeover, note the plastic surgeon's experience. Your comfort is also of utmost importance.
Who are the candidates for Mommy Makeover?
Mommy makeover is very personal. The surgeries should be considered for your self-satisfaction and not for anybody else.
You may be fit for Mommy Makeover surgery if:
You're finished with childbearing
You're in good medical health
You're at your ideal body weight
You have realistic expectations and positive outlook
What's the process of Mommy makeover recovery?
After your Mommy makeover surgery, bandages or gauze will be there for your incisions. Support bra or elastic dressings may be used to minimize the swelling and support for the breasts.
Also, a compression garment may also be used to lessen the swelling in the abdomen, buttocks, and waist.
Other specifications may be instructed to you like:
How to care for your surgical site(s) following the surgery
Specific concerns for the surgical site or in your general health
Follow up checkups with your plastic surgeon
Medications to aid healing
You may also ask specific queries during the recovery period. These questions may include:
What medication will I be given or prescribed after surgery?
Where will I be transferred after the surgery?
Will I have dressings/bandages after surgery? When will they be removed?
Will there be drains? For how long?
When can I bathe or shower?
When do I return for follow-up care?
When can I resume normal activity?
Your healing process may continue for several weeks. The swelling may decrease, and the shape of the breasts, abdomen, waist, genitalia, and buttocks may improve. You need to obey your plastic surgeon's instructions and attend follow-up visits as scheduled.
Does Mommy makeover have guaranteed positive results?
The final results of the makeover may not be as notable for several months after the surgery.
Over time, the scar lines will improve, and the implants will settle. The scars may not disappear forever, but some women may feel at ease considering that their self-confidence is restored after the surgery.
When you reach home, you should report any complications that may follow. If you experience chest pains or unusual heartbeats or shortness of breath, you need to seek medical attention. These instances may require hospitalization and additional cure.
In general, good results may be expected, but there's no guarantee. On the first try, optimal results may not be achieved. In some cases, they needed another surgery to reach the target result.
Following the physician's instructions may raise the chances of the success of your surgery.
What are the steps in Mommy makeover procedure?
Step 1 – Anesthesia
Your comfort is of great importance. This reason is why certain medications are administered before the surgical procedure. The choices may include general anesthesia or intravenous sedation. Your surgeon is there to help you decide the best option for you.
Step 2 – Surgical procedures
In this part, the variations of the methods may depend on the surgeries included in your individualized mommy makeover.
What are the risks in Mommy makeover?
No guts, no glory. Just like any other endeavors, you may be exposed to possible risks by Mommy Makeover. The risks may include, but aren't limited to:
Bleeding
Infection
Poor healing of incisions
Hematoma
Seroma
Loss of nipple sensation
Inability to breastfeed
Implant leak
Capsular contracture
Anaplastic large cell lymphoma
Unfavorable scarring
The recurrent looseness of skin
Fat necrosis, deep venous thrombosis
Cardiac and pulmonary complications
Asymmetry
Persistent pain
Contour deformity
Fat embolization
Anesthesia risks
The risks are quite a list. This reason is why you need to talk to your surgeon before saying yes to any of the procedures in Mommy Makeover.
Your mommy makeover consultation
During your Mommy Makeover consultation, you may need to discuss the following:
Your surgical goals
Medical conditions, drug allergies, and medical treatments
Current medications, vitamins, alcohol, herbal supplements, tobacco and drug use
Previous surgeries
Your plastic surgeon may also need to:
Evaluate your general health status. This is to identify any pre-existing health conditions or risk factors.
Examine your breasts, abdomen, genitalia, and buttocks and take measurements of their shape and size, skin thickness and skin quality.
Take photographs
Discuss your options and recommend a treatment flow
Discuss likely outcomes of mommy makeover surgery and any risks or potential complications
You may feel some anxiety, but that's natural. This is why it's essential for you to understand all aspects of your mommy makeover. Ask questions. You're entitled to know everything that there is to know about the procedures.
What are the preparations before undergoing Mommy Makeover?
In preparation for the Mommy makeover surgery, you may need to:
Get lab testing or a medical evaluation
Stop smoking
Substances like herbal supplements, anti-inflammatory drugs, and aspirin should be avoided since they may increase bleeding.
Take certain medications/ adjust your current medications
The Mommy makeover takes place in an ambulatory surgery setting or a hospital. You'll need some anesthesia, and some follow-up procedures may be required on an outpatient basis.
The use of anesthesia will be based on:
The requirements of your specific procedure
In consideration of your preferences
Your doctor's best judgment.
How do you choose your cosmetic surgeon for Mommy Makeover surgery?
Your safety and comfort are of utmost importance in Mommy makeover surgery. In choosing a surgeon, you must select a certified and expert surgeon. Check out our tips on how you should choose one.
Certification and Membership
Make sure that the surgeon is a member and is certified by the American Board of Plastic Surgeons. It's a good indication that your surgeon can be trusted and is well-skilled.
Experience
A plastic surgeon's experience on Mommy Makeover surgery can tell if he or she can give you safe and desirable results. The result mainly relies on the surgeon's prowess in his or her particular practice.
Reputation
Another way to find an excellent plastic surgeon is by seeking a recommendation. It's better to ask anyone who has undergone Mommy Makeover. Check the doctor's records for experiences and any malpractice complaint. This information may be made public by state medical boards.
The scars after childbirth may signify you won a battle hard-fought. But it doesn't mean that you have to wallow in those marks. The Mommy Makeover is here keep that body in shape.