Table of Contents:
What is Microtia Repair?
Microtia is a rare congenital deformity that happens in one on every 10,000 babies born in the US. In the other parts of the world, the rate may be lesser than the US. It's a condition where the external ear of a baby is underdeveloped.
Children born with this condition may face physical and psychological challenges in the future.
Microtia can be unilateral (one ear) or bilateral (both ears). Commonly, it affects the right ear. This condition may be a complication occurring when a mother is taking Accutane during her pregnancy.
Microtia has four grades which are:
Grade 1 – a less underdevelopment of the external ear with distinguishable structures and external ear canal may show.
Grade 2 – an underdeveloped external ear which usually happens on the top portion of the ears. The outer ear canal is closed and leads to conductive hearing loss.
Grade 3 – there's an absence of the outer ear but may show a pea-size structure of the ear canal. This is the most common category of microtia.
Grade 4 – a total ear absence or anotia.
Microtia Repair Techniques and Procedure
If your baby is born with a microtia condition, don't worry because there's a microtia repair surgery to correct the congenital deformity.

By: Dr. Sheryl Lewin
Here are techniques and procedures for microtia repair: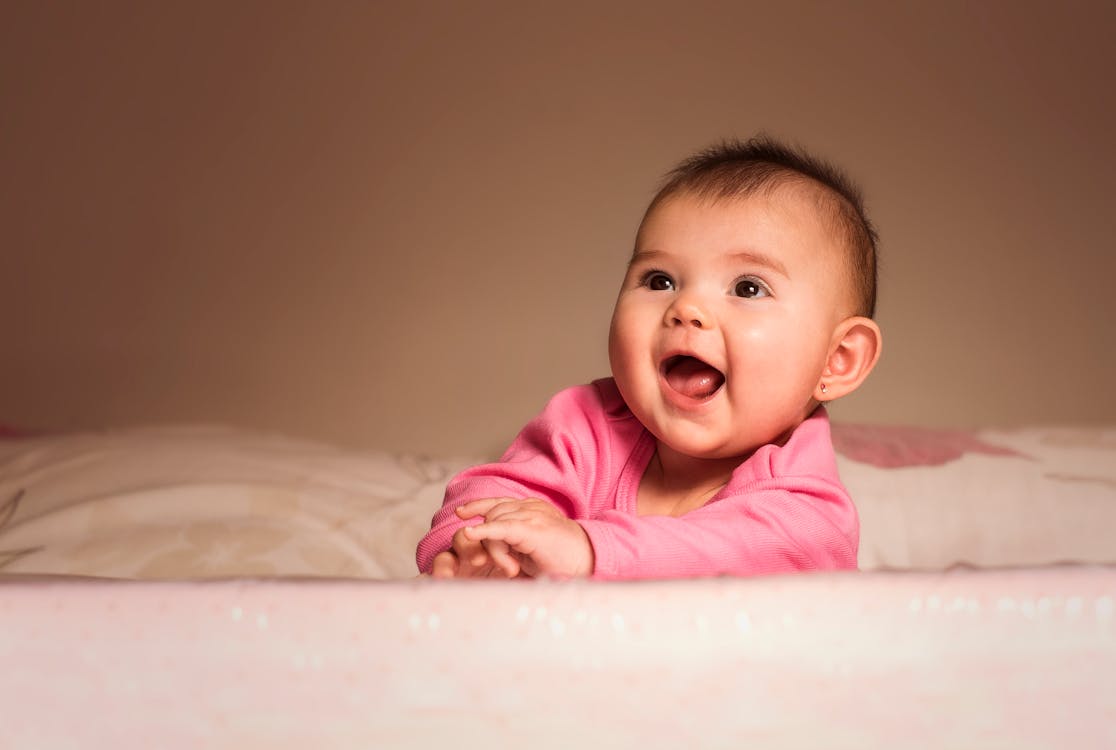 1. RIB CARTILAGE RECONSTRUCTION
This is the traditional procedure for a microtia repair surgery. Most surgeons perform this surgery when a child is already 6-7 years old or older. However, some doctors carry out this surgery on children aging from 10-16 years old.
The procedure starts with your child's surgeon create an incision in his chest. The doctor will then remove cartilage from the ribs. The cartilage removed to produce a new ear. He will carefully carve and suture the cartilage, so it'll duplicate a healthy new ear. Once done, he will make a pocket of skin where he will place the new ear.
2. POROUS HIGH-DENSITY POLYETHYLENE IMPLANT (MedPor®/SuPoR® EAR RECONSTRUCTION)
This technique is a new microtia repair surgery. Some surgeons use this technique as a substitute for rib cartilage reconstruction. It's a great surgery for those who wish to avoid chest incisions and start the surgery at a younger age. This surgery is performed under general anesthesia.
This technique includes using temporoparietal fascia flap to conceal the implant. The doctor gets the fascia flap from the area just above the ear. Then a skin graft is put over the implant.
3. EAR PROSTHETIC
If you don't want your child to go through any surgery, ear prosthetic could be a choice for you. It won't need any invasive procedures to happen. It also looks like real ears! This is a great microtia repair surgery for older patients who may be at risk for rib surgery.
How much does it cost?
The cost of microtia repair surgery varies widely. Some health insurance providers may cover the procedure, but most of them won't since it's also referred to as cosmetic surgery. If you want to get the exact price of the surgery, go to the nearest plastic surgery clinic. Consult an experience microtia surgeon so he can evaluate your child's health and needs.
Here are some factors that may affect the price of microtia repair surgery:
Anesthesia
Surgeon's fee (may differ, based on their experience)
Hospital facility costs
Medical tests
Post-surgery garments
Medications
Who goes through a microtia repair surgery?
The candidates for a microtia repair surgery are children who are born with microtia. They can be a grade 1, grade 2, or grade 3 microtia, just as long as their ribs have developed well. If a child is too small even if he's already 6 years old, he may not be permitted to undergo the procedure.
How to choose your cosmetic surgeon?
A microtia repair surgery must be done by a certified and expert cosmetic surgeon to accomplish the best results. An unqualified practitioner may lead to surgical complications and unsatisfying results. Keep these factors in mind when choosing a surgeon for your microtia repair surgery.
Certification and Memberships. First of all, make sure that a surgeon is certified by the American Board of Plastic Surgery. Memberships may not be necessary, but it could be a great indication that your surgeon is well-skilled.
Experience. A surgeon's experience can tell well if he can give you a safe and satisfying microtia repair surgery.
Reputation. One way to find an excellent plastic surgeon is by seeking a recommendation. If you know someone who went through a microtia repair surgery, ask them. Check the doctor's record for any malpractice complaints. This information may be made public by state medical boards.
How to plan for the procedure?
To plan for the procedure, you need to have an initial consultation with your chosen cosmetic surgeon. The doctor will check the patient's overall health to check if he can go through the operation. You'll also discuss what technique he'll be using for the microtia repair.
Your skilled plastic surgeon will provide you with a list of pre-operative instructions. Carefully follow his instructions to avoid any complications on the day of the surgery.
Recovery Time
After the surgery, the cosmetic surgeon will put a silicone cover to help the healing process faster. The silicone cover also encourages proper contouring of the new ear. There will be follow-up appointments where you need to attend to ensure the ear is healing properly.
If needed, your cosmetic surgeon will prescribe with needed medications to ease any possible swelling and bruising.
Results
The initial result of the microtia repair surgery is obviously it'll solve the undeveloped ear condition. Your child won't experience any physical and psychological issues in the future. There'll be no difficulties in hearing.
There may be cases where the ears seem too big for the child but no need to worry as your child will eventually grow and adjust with the new ear's size.