Our neck is one of the determinants of our age. The neck is also one of the most visible and noticeable parts of our body after losing weight. Aside from the belly and well, your body structure. However, these body changes sum up into one: sagging skin or having turkey neck.
Table of Contents:
What is a turkey neck?
A turkey neck is a loose, baggy skin, which hangs on a person's neck. This loose skin isn't a sight to behold. It can also spoil your appearance. This is the reason for the existence of plastic surgeries.
What are the causes of turkey neck?
Good question. There are several causes of a turkey neck. The biggest of them is biology. That seems a broad way to put it. So, let's break it down a bit. Here's a short description on what causes turkey neck.
Genetics
Some people are naturally or genetically predisposed to the development of excess skin and fat around the neck.
Weight loss
Aside from the obvious fact that you lose the index fat, you have from your arms, feet, and belly; you also lose fat from your chin. Then, your skin will become saggy. You can tone your skin from your arms, legs, and belly with the help of exercise. However, it doesn't go the same way with the face and neck. Having saggy chin with a toned middle and lower body wouldn't look good at all.
Age does matter
We can never deny the fact that age plays a significant role in deterioration. The human body isn't like wine. Our bodies don't age fine as the years advance.
How to treat this problem?
One of the most effective ways to fix a turkey neck is through neck lift surgery.
Neck lift operations are quite common these days. As we age, it is a natural thing that our skin will sag. As humans, it's second to our nature for us to want to feel and look good. This is the reason why people opt for cosmetics and just about anything to achieve it.

By: U. Med Spa
But before you go anywhere, let us define things and go through how things work with a neck lift procedure.
What is a Neck Lift?
According to the American Society of Plastic Surgeons, a neck lift is a surgical cosmetic procedure that improves visible signs of aging on the jawline and neck. It's technically known as a lower rhytidectomy procedure. This cosmetic procedure has been known to many. This is the reason why beauty and health enthusiasts are keen to this kind of option. Not only because it makes them more beautiful, but it also makes them healthier.
What can a Neck Lift Treat?
There are a lot of benefits from having or opting for a neck lift. A neck lift can treat the following:
Excess fat and skin in the lower part of the face that creates jowls.
Excess fatty deposits under your chin.
Loose neck skin which we all hate to see.
Muscle banding in the neck which creates an abnormal body contour.
"What if I don't want to undergo surgery?" Then, don't. You can still opt for a noninvasive procedure. This means not undergoing the knife. You read that right the first time. You can try to consider neck lift without surgery.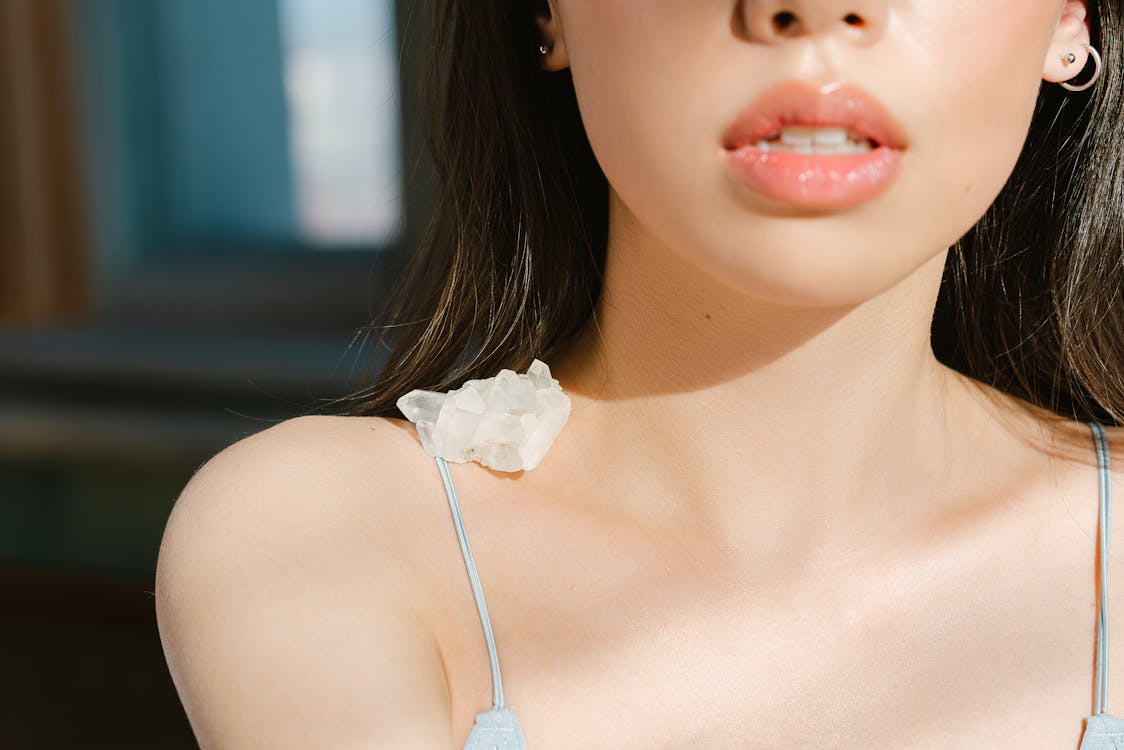 How's that even possible?
With the modernization of medicine and technology, it's easier to achieve beauty. Non-invasive cosmetic surgeries such as ultherapy, CoolSculpting, and Kybella injections.
Ultherapy is a modern and non-invasive procedure done to lift the skin from your chin, near your eyebrows and under the chin. It also helps improve the appearance of lines and wrinkles on the décolletage. This non-invasive procedure takes about 45-60 minutes.
Ultherapy uses an ultrasound unit to deliver focused energy to the skin's deeper layers which promotes collagen production. This causes a trigger on your body's natural healing response by supporting the regenerative process that produces new tissue collagen. Another plus with this procedure since it's non-invasive is that no marks or indication would show you've undergone a lift procedure.
CoolSculpting is a popular non-invasive fat removal treatment. This procedure uses an applicator that cools areas of the body to a temperature that causes the fat cells to die.
Kybella is an injectable solution that dissolves fat cells when injected into the area under the chin. Though this procedure is minimally invasive, it may still result in bruising or swelling initially.
How much does a neck lift without surgery cost?
A neck lift without surgery treatment costs varies widely. Several factors affect the cost of a non-surgical neck lift procedure. These include the geographic location, the surgeon's expertise, complexity of the cosmetic procedure, and the surgical facility fees.
Around Beverly Hills, the typical cost for CoolSculpting ranges from $500 – $4,600 with an average price of $1,875. An estimated cost of Ultherapy for the lower part of the face is about $2500.
The average cost of a Kybella treatment is around $1,375. However, this type of non-surgical neck lift treatment may need more sessions to achieve desirable results. A vial of Kybella costs around $600 or more. And more than one vial may be needed depending on the number of treatment sessions required.
The figures mentioned above are for the cost of the procedure alone. Other miscellaneous fees aren't included, such as anesthesia, surgical facility cost, surgeon's fees, and surgical garment costs.
How do you choose the best doctor for the procedure?
Just like any surgical cosmetic procedure, you have to opt for professional help. Beauty salons and spas aren't obvious choices for a non-surgical neck lift procedure. You can find plastic surgeons who specialize Ultherapy or other non-invasive methods for a neck lift. Go to clinics that are certified to practice Ultherapy.
Certification and Membership
Above everything else, security and assurance is a must. Non-invasive and most especially for invasive cosmetic procedures. You have to make sure that the surgeon who's going to perform the surgery must have a certification from the American Society of Plastic Surgeons. This is a great indication that you're in the safest hands of a skilled doctor.
Experience
Experience speaks volumes. Undergoing surgeries from a well-experienced cosmetic surgeon doesn't just give you security and assurance. It also offers satisfying results after your neck lift procedure.
Reputation
Also speaks volumes. Try checking Yelp reviews or any reviews site. Or you can simply ask anyone who underwent a non-surgical neck lift procedure. You can check the records of the doctor. The information can be accessed publicly by the state medical board.
Do your homework. Be thorough about it. Research as much as possible don't miss a single detail about it. It's okay to be obsessive-compulsive before that. Besides, you just want to be safe, and that's okay.
Recovery
The good thing about doing a neck lift without surgery is that you don't need to have a downtime. There might be redness and a slight discomfort in the area of treatment, but it's normal. No need to take several days off after the procedure.
Faster and safer recovery depends on your body responses and how you take good care of the treated areas. Follow your cosmetic surgeon's instructions to achieve desirable results.
Results
Actual results may vary from case to case, and they may take time to surface. Since this is a non-invasive procedure, specialists who use this method have to eliminate the fats first and firm the skin after. However, it's guaranteed that doing a neck lift without surgery will give you the same results as with invasive neck lift methods. Neck lift without surgery just assures you of a safer procedure.