Table of Contents:
What is Neck Lift Surgery?
Our necks are one of the first parts of your body where aging becomes visible. Aging in this area may bother  those who want to stay young-looking. That's why there are several surgical procedures to minimize the signs of aging, like the neck lift surgery. Aside from aging, too much sun exposure and drastic weight loss may lead to saggy neck skin.
A neck lift surgery is a set of procedures meant to improve the appearance of your neck. It's clinically known as platysmaplasty. It's a procedure where a skilled skin surgeon removes any loose skin along the jawline and on the neck itself.
It can include several procedures like removing neck muscles, liposuction, and Kybella® injections. It's usually performed together with a face lift, but it can still be done separately.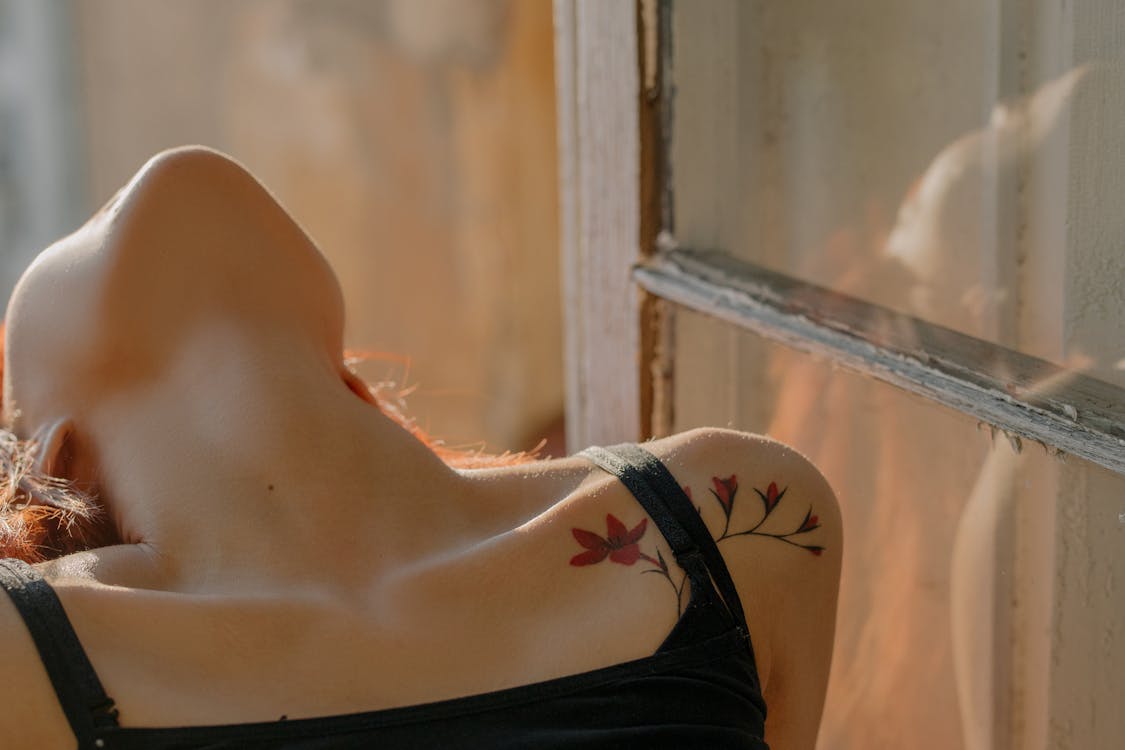 Neck Lift Surgery Procedure
A neck lift procedure may last for 2-3 hours. The process may differ to your needs and goals. Some people are content with liposuction, which removes the excess deposits of fat from the neck. If you want dramatic results, you may go through a procedure that removes extra skin and fat while tightening the underlying muscles.

By: The CENTER for Advanced Facial Plastic Surgery
Neck lift surgery starts with anesthesia. You can choose the type of anesthesia before the procedure. The next step will be the incision. You can choose between a traditional neck lift incision or a limited incision neck lift. A traditional neck lift incision will begin at the hairline, down the ears to the posterior hair ends. Conversely, a limited neck lift incision does incisions only around the ear.
A neck lift surgery is one of the safest plastic surgeries being done by practitioners. After the incision, the surgeon will tighten the loose skin on the neck and jawline. The surgeon will then cut the excess skin and close the incision using surgical sutures.
How much does it cost?
Unfortunately, most health insurance providers don't cover any cosmetic surgery, so you have to shoulder the expenses. It's hard to determine a fixed price for neck lift surgery since every patient is different. The American Society of Plastic Surgeons estimated that the average cost of a neck lift surgery is $4,528. This cost is based on their 2016 statistics. The average price doesn't include the anesthesia and other possible expenses.
Here are some factors that may affect the price of a neck lift surgery:
Anesthesia
Surgeon's fee (may differ, based on their experience)
Hospital facility costs
Medical tests
Post-surgery garments
Medication
Who can undergo neck lift surgery?
Men and women can undergo neck lift surgery. Ideally, when they're 40 to 80 years old. If you wish to know if you're a candidate for this surgical procedure, you can consult a licensed cosmetic surgeon. You can consider neck lift surgery if you'd like to remove:
Damaged neck skin due to sun damage or burn scars
Fat under the chin
Turkey wattle neck
Jowls
Excess neck skin
Make sure you still have skin elasticity if you wish to undergo this procedure. You also need to have a positive outlook on life and have realistic expectations. Your surgeon will check if your overall health is fit for the surgery.
How to choose your cosmetic surgeon?
A neck lift surgery must be done by a certified and expert cosmetic surgeon to accomplish the best results. An unqualified practitioner may lead to surgical complications and unsatisfying results. Keep these factors in mind when choosing a surgeon for your breast augmentation surgery.
Certification and Memberships. First of all, make sure that a surgeon is certified by the American Board of Plastic Surgery. Memberships may not be necessary, but it could be a great indication that your surgeon is well-skilled.
Experience. A surgeon's experience can tell well if he can give you a safe and satisfying neck lift surgery.
Reputation. One way to find an excellent plastic surgeon is seeking a recommendation. If you know someone who went through a neck lift, ask them. Check the doctor's record for any malpractice complaint. This information may be made public by state medical boards.
How to plan for the procedure?
If you've chosen the best surgeon that you can trust for the procedure, the next step should be the consultation. As mentioned earlier, a neck lift surgery is a safe surgery, but it's still an invasive one. So you have to take precautions before the surgery.
There'll be certain medications your surgeon won't allow you to use to prevent excessive bleeding. You also have to inform your doctor if you have any allergies, especially with anesthesia. A month before the operation, you may need to stop smoking (if you smoke). This is to ensure proper healing.
Prepare a leave from work, for about two weeks.
Recovery time
The recovery time of a person who undergoes a neck lift surgery is 10-14 days. Then, you can start doing the regular chores you do after you've fully recovered. If you're engaged in physical activities, you may need to wait at least three weeks to return to such vigorous activities.
You need to give your neck the time to heal so you can see the best results from the procedure. The recovery time of people who undergoes a neck lift surgery with other procedures may differ. It's better to ask your surgeon about it.
Results
Neck lift surgery results will improve as time passes by. The optimal results may be seen after as much as six months. The result is quicker and more desirable for people that don't smoke and refrain from poor lifestyle habits. Keeping away from too much sun exposure may maintain the results of your surgery longer. If there are any essential notes from your surgeon, be sure to follow them as they're only for you.