Table of Contents:
Sweating is normal. What's beyond normal is excessive sweating (hyperhidrosis) that makes you conscious and uncomfortable with your body. It may affect your personal, social, and professional life since you'll find yourself aware of engaging with others.
Thankfully, people who have hyperhidrosis can undergo several treatments to reduce sweating. Science has given more attention to this unrecognized condition.
Perspiration Reduction Procedures
There are many solutions for hyperhidrosis. The solutions depend on the severity of your sweating. It ranges from oral to topical medications to surgeries.
These solutions will reduce perspiration by blocking the sweat glands.
For people who have hyperhidrosis, their problem can be solved by antiperspirants and oral medications. Excessive sweating can also be treated using a method known as iontophoresis. It's a device that uses water to pass electrical current through your skin to block the sweat production in target areas.

By: MarinaPlasticSurgery
What are other methods to reduce excessive sweating if medications don't work?
Botulinum Toxin Injections
BOTOX® injections are used to treat excessive sweating usually on the underarms. This procedure can be an option for hyperhidrotic patients aged 18 and above when oral and topical medications don't work.
It's a simple procedure that usually lasts for 20 minutes while the results last for about 6-12 months.
Surgical Procedures
Axillary Shaving
Axillary shaving is a surgical procedure for underarm sweating that uses an arthroscopic shaver. This special shaver is a long and thin tube (looks like a cannula) with a blade at the end. The shaver runs underneath your skin to 'shave' the sweat glands. This procedure requires an incision in each armpit. The results are permanent and will not disrupt the hair glands.
Laser Ablation
Laser ablation is another surgical procedure for excessive sweating. This technique will disable the axillary sweat glands. It works by producing heat from a laser cannula that works directly underneath your skin. Your surgeon will make two incisions on each armpit after administering local anesthesia. The results are usually permanent using this procedure.
Sympathectomy
Sympathectomy is a surgical procedure that involves cutting the sympathetic nerve. The sympathetic nervous system is usually responsible for the regulation of sweat. It's performed using Video-Assisted Thoracoscopic Surgery (VATS). Your chosen plastic surgeon makes a small incision in the underarm area before doing sympathectomy.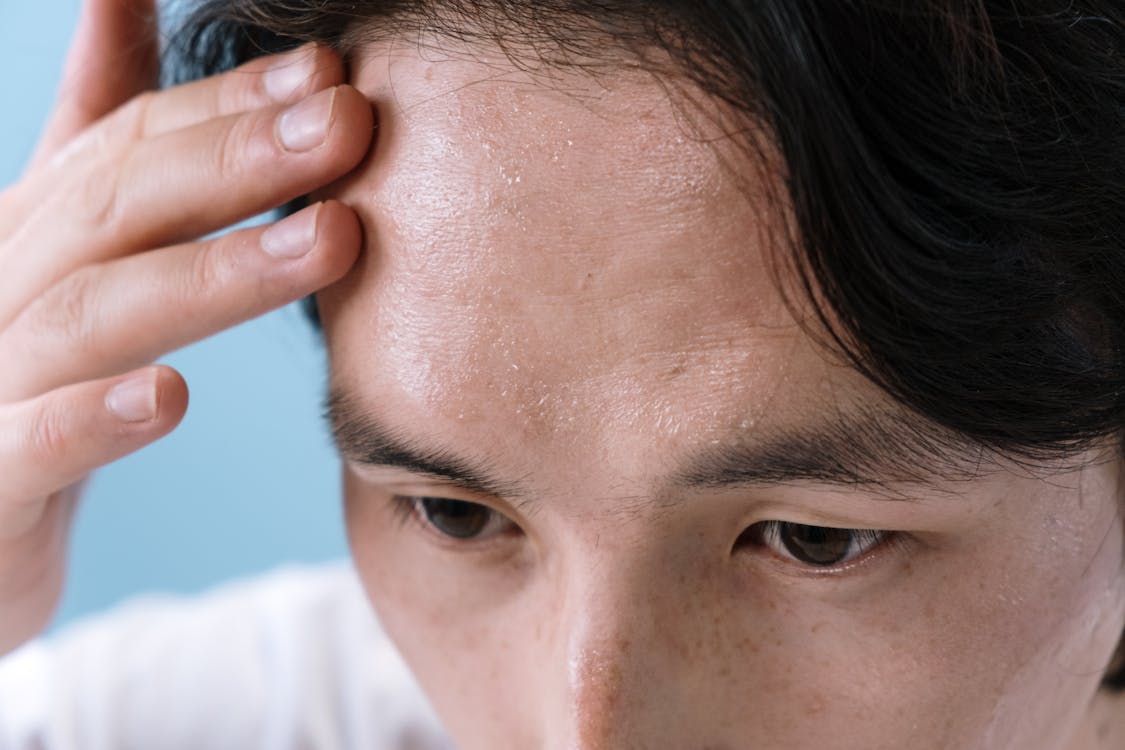 How much does perspiration reduction cost?
Since there's an array of methods to reduce perspiration, the cost of these procedures varies on many factors.
Some factors that may influence the cost of a sweat reduction surgery:
Anesthesia
Surgeon's fee (may differ, based on their experience)
Hospital facility costs
Medical tests
Post-surgery garments
Medications
Who are the best candidates for perspiration reduction procedures?
You can undergo a sweat reduction procedure if:
If excessive sweating makes you self-conscious and affects your relationship with others
You always change clothes because of excessive sweating
You feel dehydrated from excessive sweating
You also need to have a positive outlook on life and have realistic expectations. Your surgeon will check if your overall health is fit for the surgery.
How do you choose your doctor for perspiration reduction?
A perspiration reduction procedure must be done by a certified and expert cosmetic surgeon to accomplish the best results. An unqualified practitioner may lead to surgical complications and unsatisfying results. Keep these factors in mind when choosing a surgeon for your perspiration reduction.
Certification and Memberships. First of all, make sure that a surgeon is certified by the American Board of Plastic Surgery. Memberships may not be necessary, but it could be a great indication that your surgeon is well-skilled.
Experience. A surgeon's experience can tell well if he can give you a safe and satisfying perspiration reduction.
Reputation. One way to find an excellent plastic surgeon is by seeking a recommendation. If you know someone who went through perspiration reduction, ask them. Check the doctor's record for any malpractice complaints. This information may be made public by state medical boards.
What happens on your initial consultation?
Before the surgery, arrange an appointment with your surgeon for your initial consultation. You'll both discuss everything you need to know about the operation. This consultation is your chance to ask your surgeon all your concerns about the procedure.
He'll also provide you with pre-operative instructions that you must carefully follow. Here are some of the instructions:
Avoid smoking cigarettes for at least six weeks before the day of the surgery
Don't take any anti-inflammatory medications, meds that induce bleeding, and herbal medications
Make sure you're well hydrated
What happens on the day of your surgery?
On the day of your surgery, make sure to wear comfortable clothes. Upon your arrival at the clinic, there may be some preoperative procedures the medical staff will do depending on the procedure you're undergoing.
They may offer you a topical numbing agent and clean the area where the surgery is performed. The medical staff may also do an iodine starch test to help determine the condition of the affected area. They may also mark the areas where excessive sweating occurs.
What happens after the surgery?
Right after the surgery, you'll be taken to the recovery area. The medical staff will closely monitor your condition. For added comfort, you may be advised to wear a surgical dressing with compression garment over your lower legs.
The recovery time would take a little downtime to a couple of weeks. Your doctor will provide you with postoperative instructions and restrictions for faster recovery.
Be careful to follow these instructions so the healing process won't take long.
For Botulinum toxin injections, you may feel swelling and redness on the injection sites. You may do your normal routines right after the injection. But for 48 hours, you must avoid too much exercise and other activities that'll make you sweat a lot.
For those who underwent axillary shaving, expect antibiotic ointments and gauze to be applied on your incisions. Your doctor may advise you to put ice packs on the areas, and he may also prescribe medications to ease the pain.
Most perspiration reduction surgeries are performed on an outpatient basis. This means that you can immediately go home right after the surgery. Follow your doctor's instructions to achieve desirable results.
What are the expected results?
The results from perspiration reduction surgery depend on the type of procedure performed.
For botulinum injections, you may need to take shots every six months to two years to maintain the results.
For axillary shaving, your excessive sweating will be reduced for the next four to six months. Some sweating may recur, but may not be as excessive as before.
For those who underwent a laser ablation procedure, the result is usually permanent. Over 90% of your sweat is reduced after the surgery.