Table of Contents:
Scars appear after a wound is healed. They may appear after accidents or surgeries and are unavoidable. However, no matter how you get them they're always not so pleasing to the eyes. This is true especially if you have it on your face, just like acne scars. That's why some people opt to undergo a scar revision surgery.
A scar revision surgery attempts to reduce the appearance of scars. It may not be completely removed though it guarantees an improved appearance of the scar.
The operation will involve blending your scars with its surrounding skin tone and texture. Your scars may appear differently depending on the depth of the wound, direction of the scar, and thickness and color of your skin.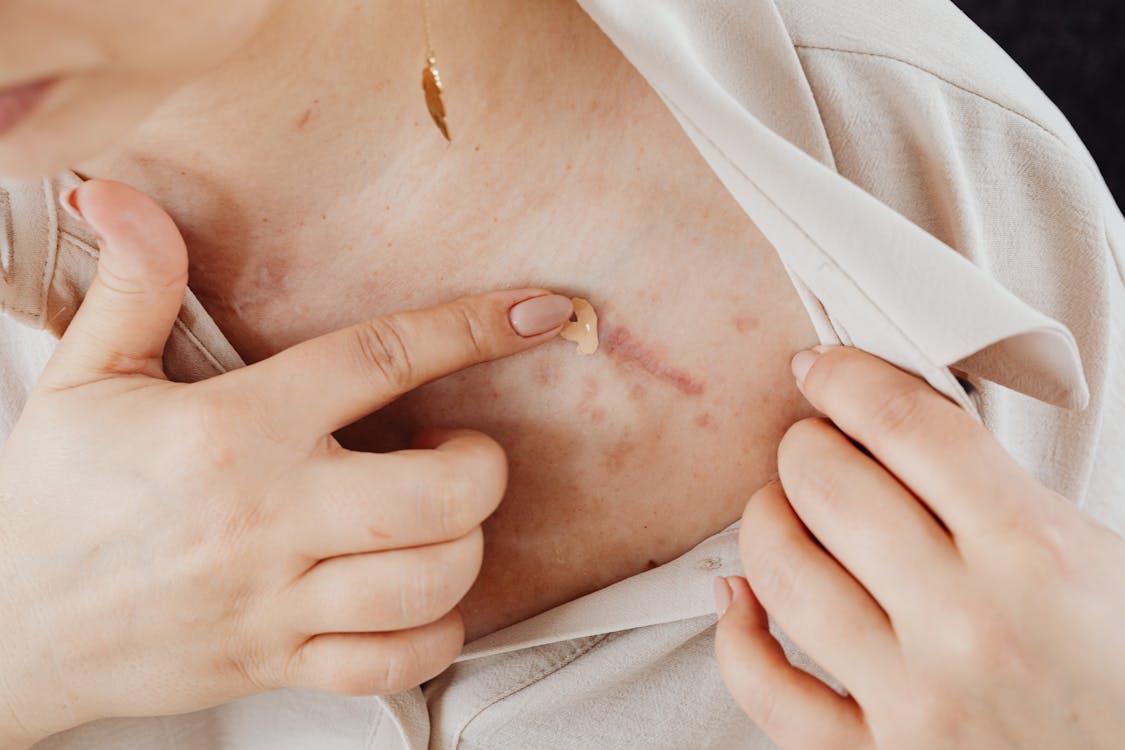 Scar Revision Procedure and Techniques
Treatment options vary depending on the degree and type of your scar. Upon your consultation with a surgeon, he'll check and assess your scars. He'll then suggest the best treatment option for you. He may recommend a topical treatment, surgical revision, or minimally invasive procedures. In certain cases, you may undergo a single treatment option. But for some deep scars, your plastic surgeon may advise you to go through several techniques to achieve the best results.
Topical Treatment
In some cases, you'll just be advised to apply gel or wear compression stockings. These topical treatment options will help reduce the ability of the skin to produce irregular pigment.
Injectable Treatments
To improve the appearance of the depressed or concave scars, derma fillers are injected in the treated area. Considering the injectable substance used and the condition of your scar, results of the scar treatment may take longer. It may last from three months up to several years. For optimal results, the treatment must be followed by therapy. In an injectable treatment, some use steroidal-based compounds to alter the appearance of your scars and reduce the formation of collagen.
Surface Treatments
This treatment is often used in the cosmetic improvement of scars. The methods under surface treatments can soften surface irregularities and minimize uneven pigmentation. Here are some surface treatment options
Dermabrasion – involves mechanical polishing of the skin
Laser or light therapy – changes the skin's surface to allow a new and healthier skin at the area of the scar.
Chemical peel solutions – it'll penetrate right through the skin's surface to soften surface irregularities in color and texture.
Surgical Revision
For deeper scars, a surgical revision is needed to surgically remove an old scar. Your surgeon will cut your old scars and reposition it in a less conspicuous area. Tiny stitches will close it.
How much will it cost?
The average price of a scar revision usually runs around $1,975. Since scar revision in the face is considered a cosmetic surgery, health insurances won't cover it. However, your plastic surgeon offers a financing plan for the treatment.

By: Paul Nassif, M.D.
The cost of the treatment may vary widely due to factors like these:
Surgeon's fee
Anesthesia fee
Procedures done
Prescriptions for medications
Who are likely the candidates for a scar revision?
You can go through a scar revision if you're:
bothered by the scars on your face or body
physically healthy
doesn't smoke
not suffering from acne
positive attitude and have realistic goals for the surgery
How to choose your surgeon?
A scar revision must be done by a certified and expert surgeon to accomplish the best results. An unqualified practitioner may lead to surgical complications and unsatisfying results. Keep these factors in mind when choosing a surgeon for your scar revision. He needs to know about the 43 muscles of your face well to avoid any mishaps.
Certification and Membership. First of all, make sure that a surgeon is certified by the American Board of Plastic Surgery. Memberships may not be necessary, but it could be a great indication that the surgeon is well-skilled.
Experience. A surgeon's experience can tell well if he can give you a safe and satisfying scar revision.
Reputation. One way to find an excellent plastic surgeon is seeking a recommendation. If you know someone who went through a scar revision, ask them. Check the doctor's record for any malpractice complaint. This information should be made public by state medical boards.
Initial Consultation
Upon finding your specialist to inject you with scar revision, the next step will be the consultation. Your doctor will discuss with you about important matters regarding scar revision as well as your medical conditions if there are any.
Your current medications will be checked as well as your ailments if you have any. The doctor will examine your scar in detail so you can both agree on what treatment option you'll go through. You may also be discussing the possible risks of the procedure.
Scar Revision Recovery
After the surgical procedure of scar revision, you'll typically experience swelling and discomfort in that area. It may last for up to two weeks. It'll continue to heal as several weeks pass, and the new scars will refine and fade. For those who went through dermabrasion or laser resurfacing, you'll also experience sensitivity and swelling.
Results
The final results of your scar revision surgery will last for several years. But just like any other operations, the final result will appear after several months.