Table of Contents:
Eyebrows are one of the most visible and noticeable facial features. Some women are blessed with beautiful eyebrows whether they're arched and feathered, or straight and bold. Others love to enhance their eyebrows with the use of pencils, brow gels, and permanent tattoos.
While some women put a lot of effort to get the perfect eyebrows, there's a better natural way to achieve beautifully looking eyebrows.
If you're tired of putting too much effort on drawing eyebrows, or not satisfied with its shape, Microblading is a wise option for you. This cosmetic procedure produces semi-permanent results with strokes that look like real hairs.
What is microblading?
Microblading eyebrows have long been practiced by people in Asia and Europe. This cosmetic procedure goes by the names: eyebrow embroidery, eyebrow feathering, microstroking, micropigmentation, and 3D eyebrows.
Eyebrow microblading is gaining momentum in the cosmetic industry. It's a relief for most women who have concerns with their eyebrows. And people who undergo microblading are usually satisfied with their results.

By: Beverly Hills Permanent Makeup
Microblading can enhance the appearance of your eyebrows by drawing hairs strand-by-strand. 3D hair-like strokes will be meticulously filled and adjusted in areas needed. The plastic surgeon or a well-trained microblading artist usually shapes and shades your eyebrows to make it proportional to the other facial features.
Microblading vs. Permanent Makeup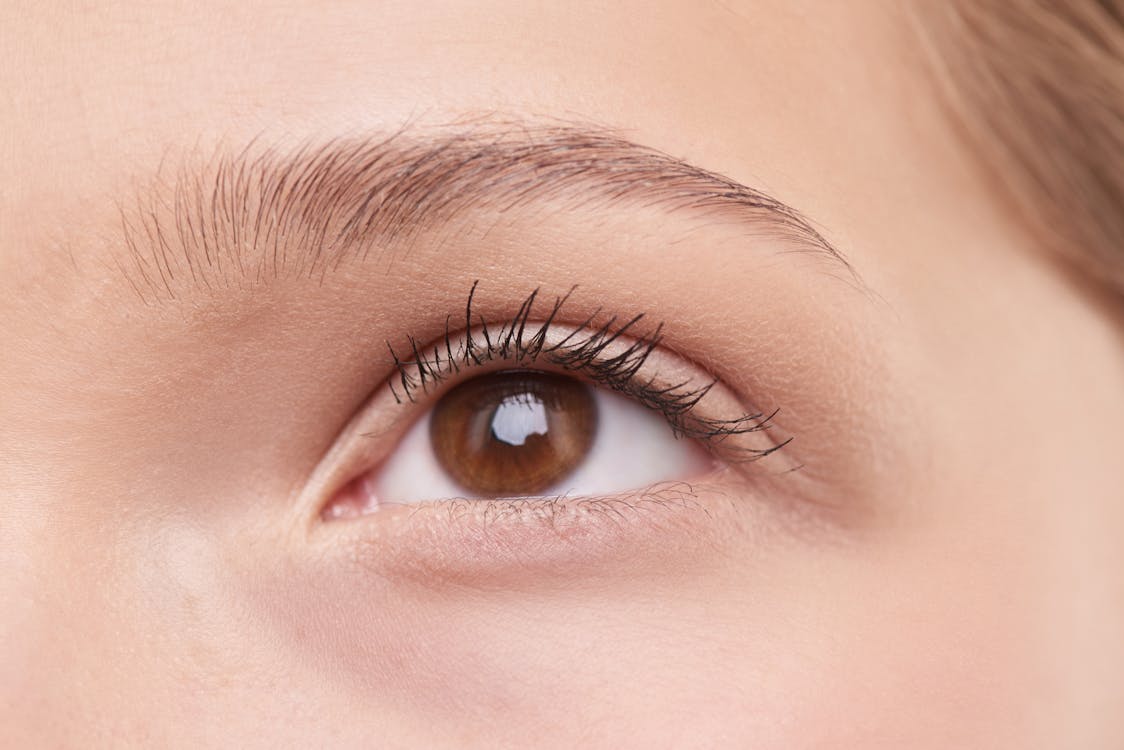 The microblading procedure sounds much like a permanent tattoo procedure. However, the difference between these two cosmetic techniques is that microblading uses a set of micro needles and semi-permanent inks.
Microblading uses an iron oxide base pigment which is a known ingredient in most cosmetics like lipstick, blush, and foundation.
This type of pigment is semi-permanent and softly fades over time, unlike permanent tattoo inks that may look unpleasant over time.
The pigment isn't embedded deep into the skin, unlike permanent tattoos. It's only the upper layer of the dermis that's implanted with a pigment.
The artist makes sure that the pigment is embedded deep enough to obtain better color retention. Poor color retention is achieved if the ink doesn't go deep enough. If it's too deep, scarring occurs, and the strokes appear blurry and unnatural looking.
Who are likely candidates for microblading?
You can undergo eyebrow microblading if:
You have hair loss on your eyebrow areas
You want to improve the shape of your eyebrows
You have thin brows because of over-plucking or over-tweezing
You have a scar or a gap on your brows
You have difficulty in obtaining well-defined eyebrows
What are the benefits of microblading eyebrows?
Microblading eyebrows improve the appearance of your face by giving it well-defined eyebrows
Cuts your makeup time and effort
People with hair loss problems will have naturally-looking eyebrows
Microbladed eyebrows don't fade or smudge even when doing rigorous activities or active lifestyles
It's safe, painless, and long-lasting
What happens before microblading procedure?
Your aesthetician or microblading artist will discuss with you about the procedure, tools to be used, risks, and other relevant concerns. Questions about your medical health condition, desired results, and concerns may be asked before the procedure.
Your plastic surgeon or microblading artist will then outline your eyebrows to create a shape that'll improve your eyebrow appearance. Outlines made will serve as a guide during the actual microblading procedure.
How is microblading done?
In microblading, your plastic surgeon or microblading artist uses a microblading hand tool that looks like a pen-like scalpel knife, but its tip has a series of tiny needles instead of a blade. This set of tiny needles also known as microblade is dipped into your preferred pigment color. Then, your cosmetic surgeon or microblading artist creates microstrokes on your eyebrow skin.
The entire cosmetic procedure brings about the color being embedded into the skin, which is known as micropigmentation. In microblading, your plastic surgeon or microblading artist meticulously makes superficial cuts in and along your brows. Then, your preferred pigment color is embedded in the skin. This procedure may sound like you're getting a painful new tattoo, but it's not that painful. If you've experienced an eyebrow threading procedure, the pain you'll feel may be similar.
Microblading eyebrows usually take at least about an hour especially if a well-experienced plastic surgeon or a well-trained microblading artist does the process. Beautiful, well-defined, and natural-looking eyebrows result by using proper stroking techniques.
How long will the microblading effect last?
Microbladed eyebrows usually last up to three years depending on the pigment used. Your microblading artist or aesthetician may recommend you to undergo a touch up at least after 12 months to keep your eyebrows fine and crisp.
What will you do after a microblading procedure?
Here are a few helpful tips that you should do after undergoing a microblading procedure:
For at least a week, never get your eyebrows wet
Avoid activities that may make you sweat profusely for at least a week
Cover your microbladed eyebrows with an antiseptic ointment to prevent infection. An antibiotic ointment may be prescribed to you by your doctor for the first 24 hours. Another ointment may be recommended to you to avoid scab formation on treated areas
Solutions that contain glycolic acid must be avoided as it can fade the pigments embedded in your brows
How much does microblading cost?
Around Beverly Hills, California, the typical cost for microblading eyebrows ranges from $300 to $800 with an average price of $500 near Beverly Hills.
However, you should know that the costs vary widely because of several reasons. Factors that may affect the cost of microblading are surgeon's expertise, geographic location, surgical facility fees, and the complexity of the microblading procedure.
Microblading your eyebrows is a personal decision which can be life-changing. You'll achieve well-defined eyebrows that'll reduce your makeup time in obtaining perfect eyebrow shapes. Make sure that you adhere to your doctor's instructions and advice to meet desirable and long-lasting results.